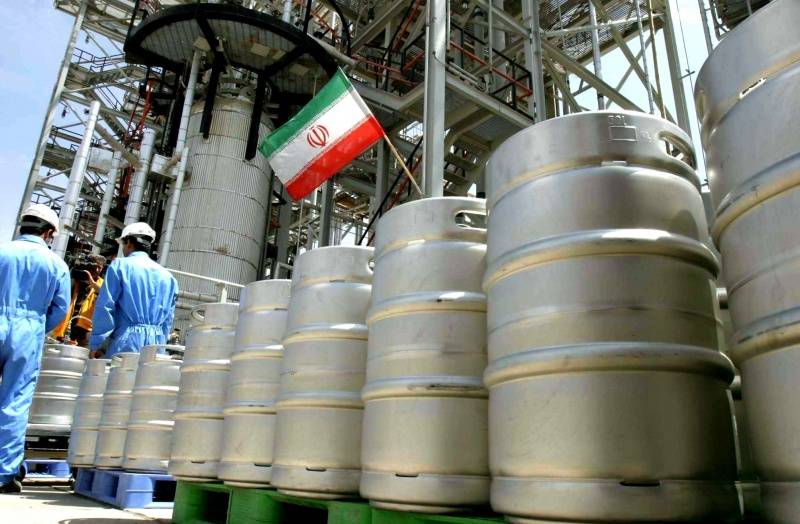 Iran has begun construction of an underground uranium enrichment facility. This was stated by IAEA Director General Rafael Grossi in an interview with the Associated Press (AP).
According to him, IAEA inspectors received confirmation of previously received information on the construction of an underground plant to create centrifuges for uranium enrichment. Grossi did not provide any other details, stating that the information is confidential. At the same time, Grossi confirmed that Iran is still giving IAEA inspectors access to its facilities, including at Natanz.
They (the Iranians) started it, but did not complete it. It's a long process
- he added.
In July of this year, a fire broke out at a ground facility at the Natanz nuclear center where uranium was being enriched. Tehran called it sabotage, refusing to officially name the suspected sabotage. However, the most popular version, voiced by the media and experts, is involvement in Israeli sabotage.
In September this year, the head of the Atomic Energy Organization of Iran (AEOI) Ali Akbar Salehi said that in connection with the sabotage at the nuclear facility in Natanz, Iran had decided to start work on the creation of a new workshop for the production of centrifuges for uranium enrichment.
Due to the harsh subversive actions, the decision was made to create a more modern, large and in every way advanced workshop in the heart of the mountain near Natanz. Of course, we have already started this work.
- he said.
According to the IAEA, Iran continues to accumulate reserves of low-enriched uranium, but today it does not have the necessary amount for the production of nuclear
weapons
... Tehran was close to developing nuclear weapons in 2015, Grossi said, but did not.
Iran reportedly has 2105 kg of low enriched uranium, although an international agreement allows Tehran to have only 202,8 kg.