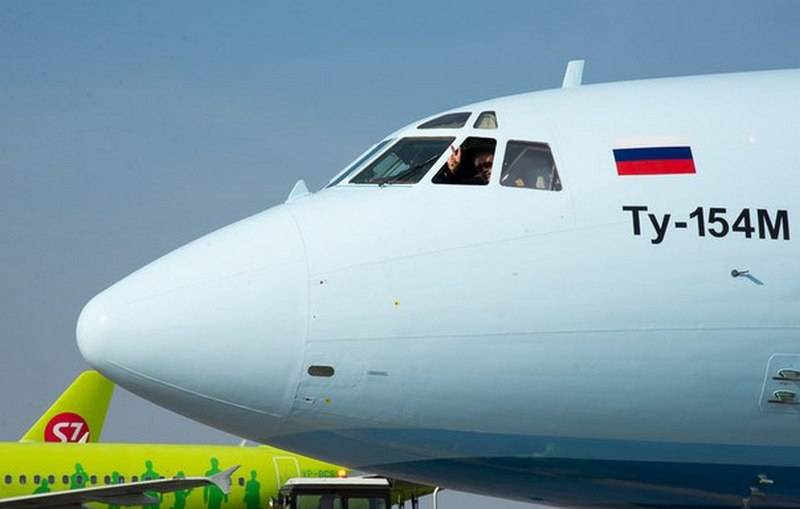 The only one remaining in the Russian civil
aviation
Tu-154 of the Alrosa company made its last flight, delivering passengers from the Yakut city of Mirny to Novosibirsk. The press service of the airline reported.
Friends! We are sad to announce the completion of the operation of the only Tu-154 aircraft left in the Russian civil aviation. On Wednesday, October 28, 2020, aircraft hull number RA-85757 will make its final flight. Along with this legendary aircraft, a whole era of domestic aircraft construction is leaving.
- said the company.
In "Alrosa" it was specified that over the past 18 years the plane has flown almost 27,5 thousand hours. According to the general director of the company Andrey Gulov, the Tu-154's airworthiness certificate expires. After landing in Novosibirsk, the plane will remain at Tolmachevo airport, where it will undergo decommissioning and await a decision on its future fate. Last year, Tu-134, which made its last flight, landed in Tolmachevo and was sent to the museum
stories
aviation "Tolmachevo"
Tu-154 was developed at the Tupolev design bureau. The first flight took place on October 3, 1968, and operation began on February 9, 1972. This is the most massive Soviet medium-range jet passenger aircraft.