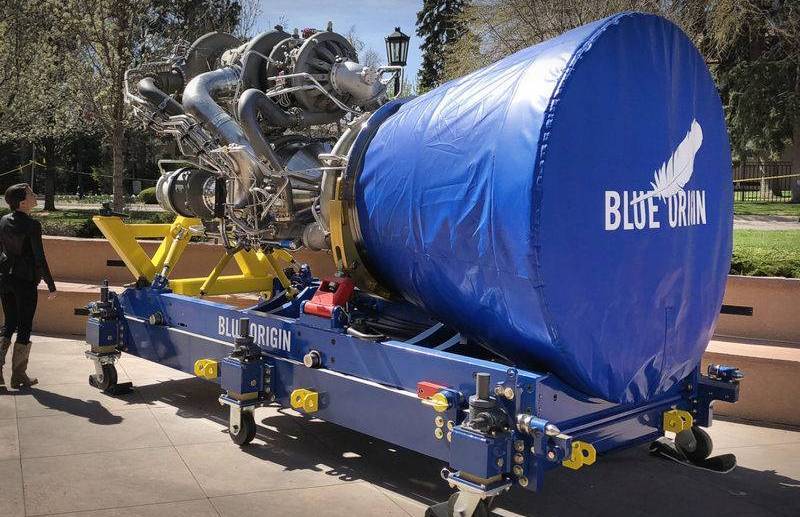 The American company Blue Origin has solved the problems with the turbo pumps of the BE-4 rocket engine, which is being developed to replace the Russian RD-180 engines. This is reported by Ars Technica with reference to the statement of the executive director of the United Launch Alliance Tori Bruno.
According to the report, after correcting the malfunction, the engine was returned for testing.
This is always a good point in the development program because it means that your important technical questions are over.
- said Tori Bruno, adding that now the company can focus not so much on the creation of the engine, but on increasing its production.
As it became known earlier, in early July of this year, Blue Origin delivered the first American BE-4 rocket engine to United Launch Alliance. At the same time, it was emphasized that the engine is not a serial one, it is planned to be used for testing together with the Vulcan Centaur launch vehicle, the first flight of which is scheduled for 2021. The second BE-4 engine was also to be delivered in July this year.
Recall that the American BE-4 rocket engines are planned to be used in the first stage of the Vulkan launch vehicle, which should replace the Atlas family of rockets equipped with the Russian RD-180.
At the same time, it is noted that although the US Congress calls for a complete abandonment of the Russian RD-180, this is unlikely to be possible until 2024. The main reason is the high cost of the American analogue and the unpreparedness for its mass production.