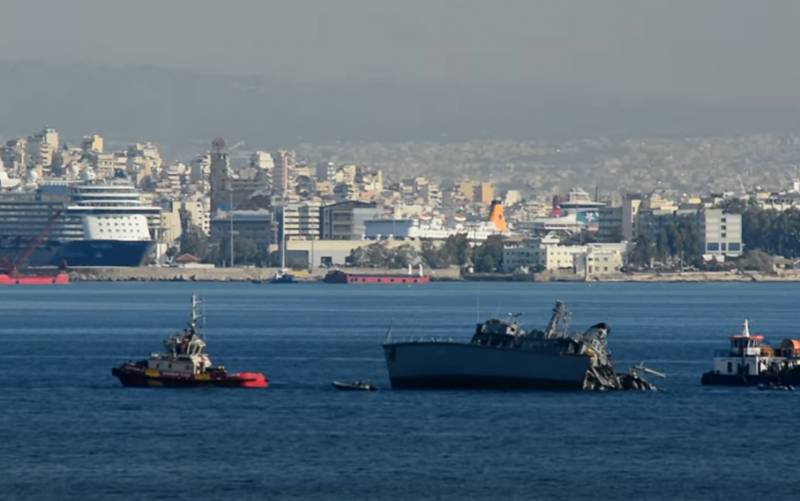 There are reports from Greece about an incident in the Piraeus port area. It is reported that there was a collision of a cargo ship with a ship of the Greek Navy. According to the latest information, we are talking about the minesweeper Callisto.
The force of the blow was such that the stern part of the warship was torn off - the minesweeper was actually torn in half.
At the moment, the incident is being investigated and the reasons for the collision that occurred at a relatively high speed are being investigated. It is known that the captain of a civilian ship has been arrested. It is noted that the cargo ship was heading from the Greek Piraeus to the Turkish Canakkale. The ship is owned by a company registered in Hamburg, Germany.
It is reported that the minesweeper, or rather what was left of it, had to be towed in a non-standard version to a naval base located on the island of Salamis in the Saronic Gulf.
A video is presented of how sea tugs are trying to deliver Callisto to the place where the damage caused to it will be assessed.
The minesweeper Callisto was previously owned by the British Navy. It was launched 35 years ago. The original name is HMS Berkeley. The British actively used HMS Berkeley to clear the water area during the 1991 Gulf War. Since 2001, the minesweeper has been in service with the Greek Navy.
Experts suggest that after the incident, the minesweeper will be sent for disposal.