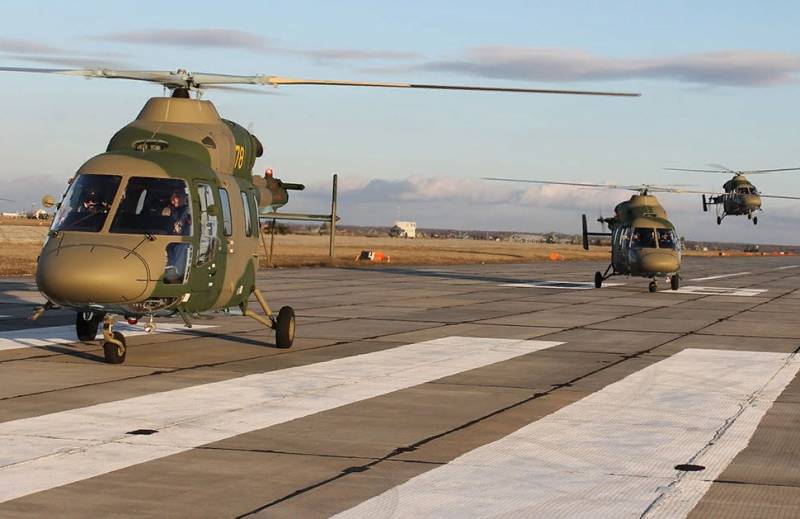 The holiday celebrated today emphasizes the importance of the appearance in the domestic Armed Forces of this special type of troops - the army
aviation
... This happened on October 28, 1948, when the very first aviation squadron was formed in the city of Serpukhov, Moscow region, which included G-3 helicopters.
Since then, this branch of the military has carried out air escort of ground units, performing reconnaissance functions, carrying out airborne assaults and supporting the soldiers with helicopter fire.
True, initially, air support from the air was not part of the duties of the army aviation. At first, her activities were limited to auxiliary functions - reconnaissance, delivery of goods and personnel. And she got the opportunity to strike at the enemy from the air only since the 70s, when Mi-24 helicopters appeared in her armament, which began to take direct part in hostilities together with ground units.
Now the date of the appearance of the first military helicopters in Serpukhov is considered a holiday. On the Day of the creation of the Russian army aviation, the servicemen of the Russian army express their gratitude to those who support and protect them from the air. Before embarking on the festive events, spend a minute of silence in honor of the fallen comrades in
arms
.
On this festive day, various solemn events are held, in particular, the awarding of distinguished aviators, military parades with the participation of aviation equipment, and festive concerts. The command and colleagues congratulate the personnel and veterans of the army aviation on the holiday.
The editorial board of Voenniy Obozreniye joins these congratulations and wishes you success in your service, family well-being and a peaceful sky.