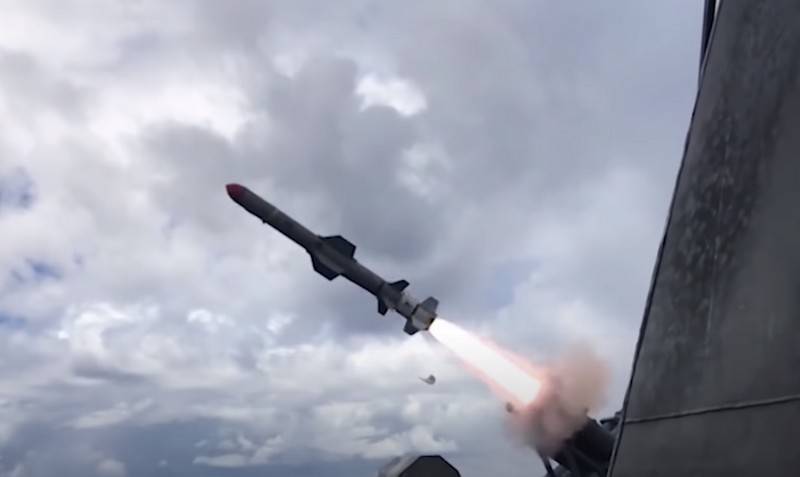 Despite China's repeated warnings, the United States intends to stop supplying new weapons to Taiwan. According to the State Department, the United States plans to supply Taipei with about $ 2,37 billion in arms.
The US State Department has already notified the US Congress of its decision to supply Taiwan with 100 coastal defense systems, which include 400 Harpoon anti-ship missiles, as well as related equipment. With a high degree of probability, it can be argued that Congress will approve the supply of weapons to Taipei, since recently there have been no refusals from the senators.
The US administration called the new contract "consistent with the national interests and security of the United States," and also said that the supply of coastal complexes and the Harpoon anti-ship missile system "supports Taiwan's efforts to modernize its armed forces and maintain its defensive capabilities.
(...) the eventual sale would help improve Taiwan's security, as well as preserve political stability, military balance, economy and progress in the region. The deal will not change the basic military balance in the region
- declared in the State Department.
It is noted that this is the second major contract for the supply of arms to Taiwan, approved by the United States in October. On October 22, the State Department approved the delivery to Taipei of SLAM-ER air-launched cruise missiles, HIMARS MLRS installations and MS-110 reconnaissance sensors for aircraft.
On the eve of Beijing, the United States announced another protest over the supply of arms to Taiwan, warning about the imposition of sanctions against American companies involved in the supply. The restrictions include, in particular, Lockheed Martin Corporation, Boeing Defense and Raytheon.