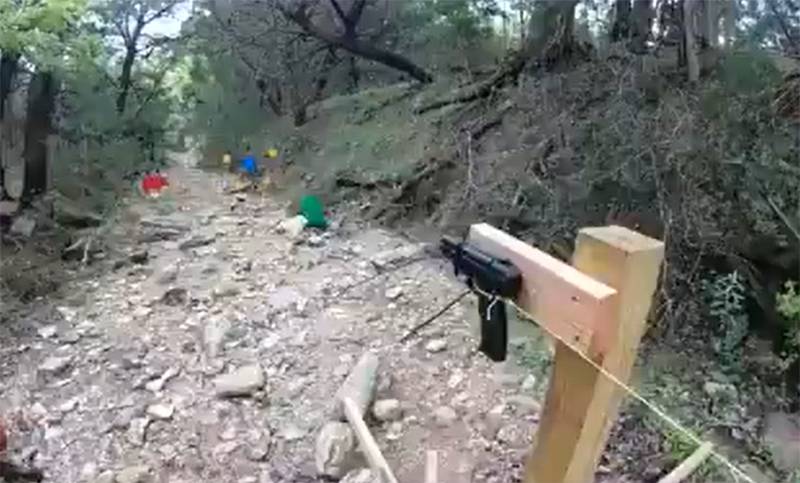 The network often publishes footage on behalf of testers
weapons
... At the same time, it is difficult to call what is often presented in the frames full tests. The definition of "destructive experience" is much more appropriate for videos with specific experiments on firearms.
One of these experiments was carried out with a pistol. It consists in the fact that the author of the video decided to answer for himself and other "inquisitive" to the question of how the small arms will behave if the barrel outlet (in other words, the muzzle) is tightly closed or welded at all.
The experimenter, conducting such an experiment, placed a pistol with a welded barrel on a wooden holder. Realizing the danger of his venture, it was decided to fire a shot remotely. For this, a rope was tied to the trigger.
As a result of such a specific shot, the pistol received numerous damage. A store jumped out of it. The lower part of the body, including the handle, was torn off from the upper part at one point.
It also demonstrates what came out of the barrel during such an experiment.
The same video with a specific experiment:
What happens if you weld the muzzle of a gun and fire it? - these generations of Americans were tormented by the question. Finally, there was one who tried it. pic.twitter.com/Ex9GKRjKlf

- Specnazopedia (@ gunfighter2020) October 27, 2020