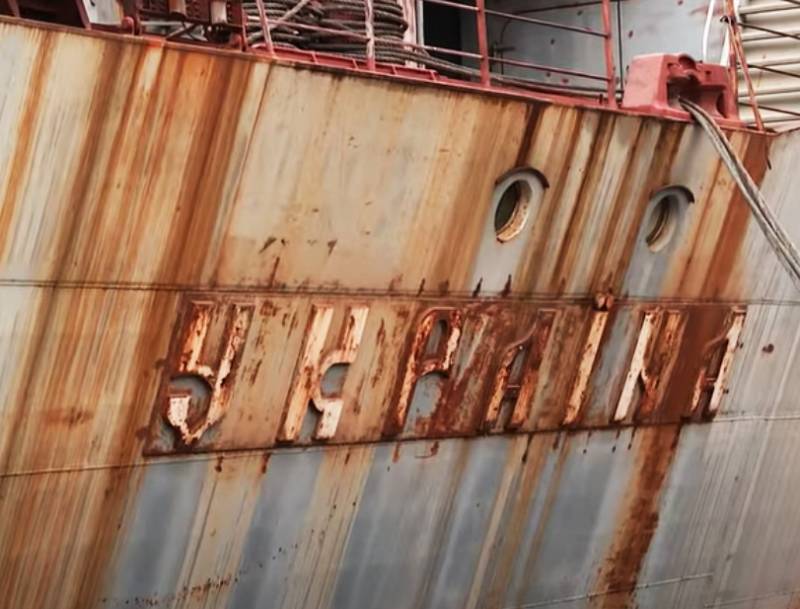 Nikolaev Shipyard, once one of the largest shipbuilding flagships in the Soviet Union, has declared itself bankrupt. According to Ukrainian media, the plant was not helped by either the money of the Ukroboronprom, or the repairs of the ships and boats of the Ukrainian Navy.
The bankruptcy procedure was initiated at the initiative of the plant itself, which for a long time has not had the funds to pay its employees. The corresponding decision was made on October 16 this year by the Economic Court of the Nikolaev region.
According to the state register, the founder of the state enterprise "Nikolaev Shipyard" is the state concern "Ukroboronprom", which transferred in 2019 as financial assistance to the plant 54,8 million hryvnia to pay off wage arrears. Also, 31,7 million hryvnias were transferred to pay compensation for untimely paid wages, as well as taxes and fees related to the calculation of wages. However, financial injections did not help.
The main reason for the bankruptcy of the enterprise is the lack of orders for ships and the complete severance of ties with Russia. Recently, the plant carried out only the repair of old ships and boats from the Navy.
Earlier it was reported that the enterprise could stay afloat after the allegedly signed Zelensky decree on the demilitarization of the cruiser "Ukraine" came into force, which went to the Ministry of Defense and was lost somewhere there. The second option for restoring the plant was called the transfer of the construction of the newest Ukrainian corvette to it. As you know, neither the one nor this project was implemented.
In Ukrainian social networks
news
about the bankruptcy of the Nikolaev shipyard did not cause a big stir, if only on the local, Nikolaev portals. The main idea of ​​the comments is that the plant has long gone bankrupt and, in the absence of orders from outside, has finally turned into a "repair shop".
Finally, they brought the enterprise ... the communists
how can something that has not worked for a long time be bankrupt?
Previously, this plant gave the name and pride of shipbuilders, but now it has become a shame for the country.
Everyone has forgotten, in 2011 the plant was already declared bankrupt
It is noted that the farewell to the Soviet shipbuilding heritage and technological power has actually taken place completely.