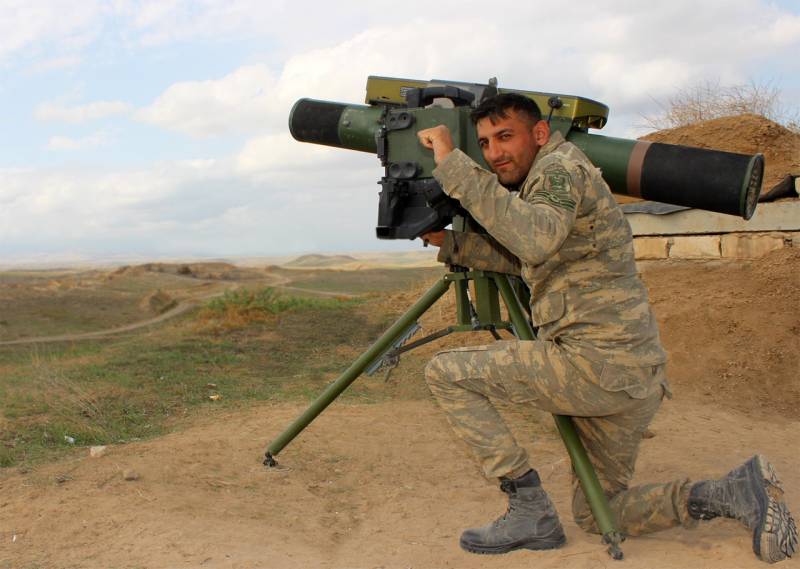 Against the background of statements by the Armenian side that "it will stand to the end," the Azerbaijani army continues to advance in the conflict zone in Nagorno-Karabakh. The words about the humanitarian truce remained just words, and therefore, instead of diplomats, the guns "spoke" with renewed vigor.
Fresh reports published from the conflict zone indicate that the Azerbaijani troops managed to penetrate deep into the enemy's defenses in the southwestern direction.
The maps showing the territory of hostilities indicate the advance of the Azerbaijani military. In particular, on the presented cartographic image, one can see that the troops of the Republic of Azerbaijan approached the settlement of Kylyabird (Tsakhkaberd), located on the Akari River. These are territories adjacent to the borders of Armenia in the area of ​​the so-called Kornidzor ledge.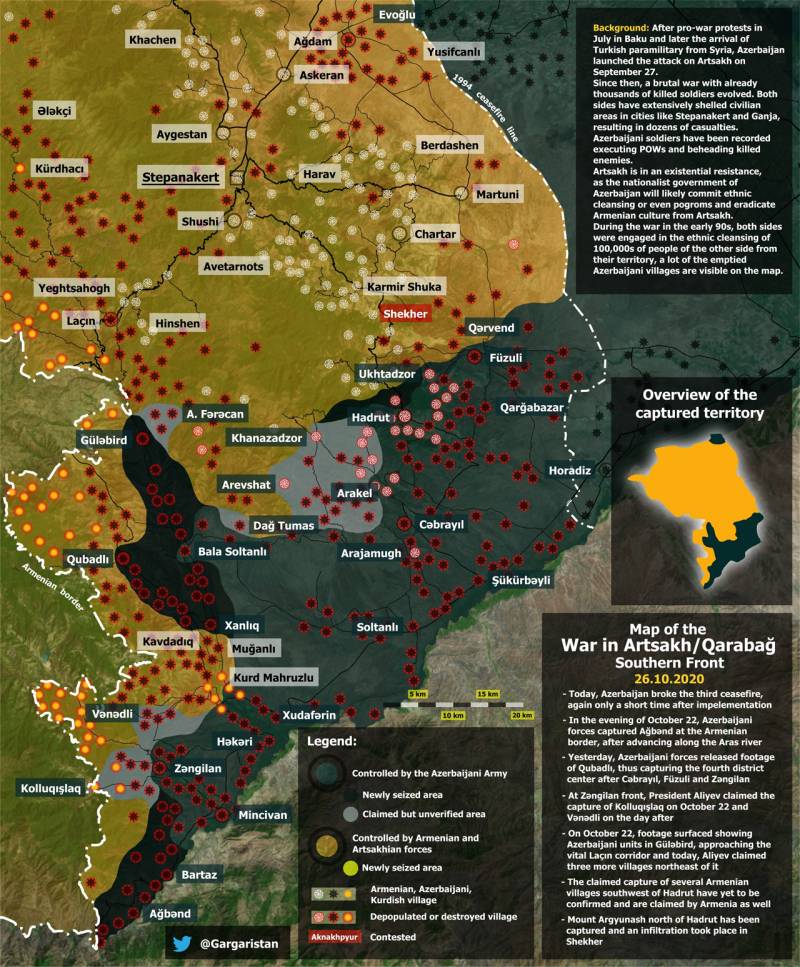 Graphics - Twitter / Gargari
Thus, for the first time since the beginning of a new stage of the armed conflict, Azerbaijani troops are so close to cutting the grouping of Armenian troops in Karabakh into two parts. If this military maneuver is completed, then the troops in Nagorno-Karabakh will have a communication opportunity only through the territory of Armenia. But in this respect too, there are problems. The fact is that the Azerbaijani army was able to fire on the Goris-Lachin (Berdzor) transport corridor, which is one of the main routes from Armenia to the unrecognized NKR. If this transport artery is cut by the Azerbaijani troops, the situation will become critical for the Armenian forces in Karabakh.