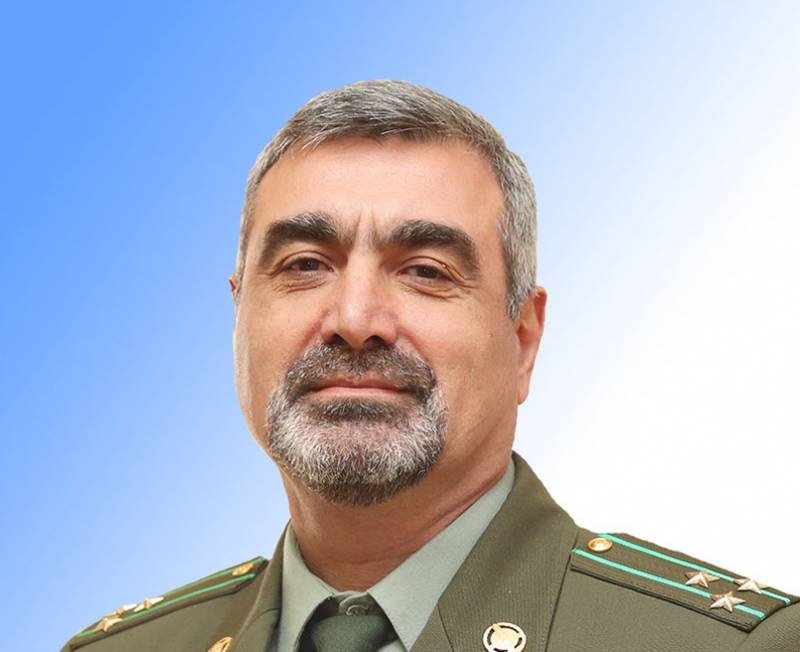 Against the backdrop of ongoing fighting in Nagorno-Karabakh, Armenian President Armen Sargsyan dismissed the commander of the country's border troops, Vaghinak Sargsyan. The press service of the President of Armenia reports that instead of Vaghinak Sargsyan, the post of commander of the Border Troops, structurally part of the National Security Service of Armenia, was taken by Arman Malalchyan.
For reference: Vaghinak Sargsyan was the commander of the Border Troops since June 11, 2018. Previously, he worked as a military attaché in the Armenian embassies in China and Russia, then served as the head of the intelligence department of the General Staff of the Armenian Armed Forces. From 2017 to June 2018, he commanded a peacekeeping brigade.
An assumption is made about the reasons for the change of command of the Border Troops. Experts suggest that the Armenian president could have taken this step due to the fact that the Azerbaijani troops took control of the border with Iran - in the southern direction of the conflict.
Against this background, it became known about telephone negotiations between the Secretaries of the Security Council of Armenia and Russia. It is noted that during the talks Armen Grigoryan discussed with Nikolai Patrushev the situation on the border of the unrecognized Nagorno-Karabakh Republic and Azerbaijan, as well as the destabilizing factor on the part of Turkey.
From the report:
The Secretary of the Security Council of the Republic of Armenia highly appreciated the role of Russia in the settlement of the conflict.
It should be reminded that President Ilham Aliyev recognized the presence of F-16 fighters of the Turkish Air Force in Azerbaijan. Earlier, Aliyev stated that there are no Turkish F-16s in Azerbaijan. According to Aliyev, expressed today, the F-16s were left in Azerbaijan by "Turkish brothers as a moral support" after the joint exercises.
Meanwhile, reports of heavy fighting in the southwestern direction are coming from the NKR.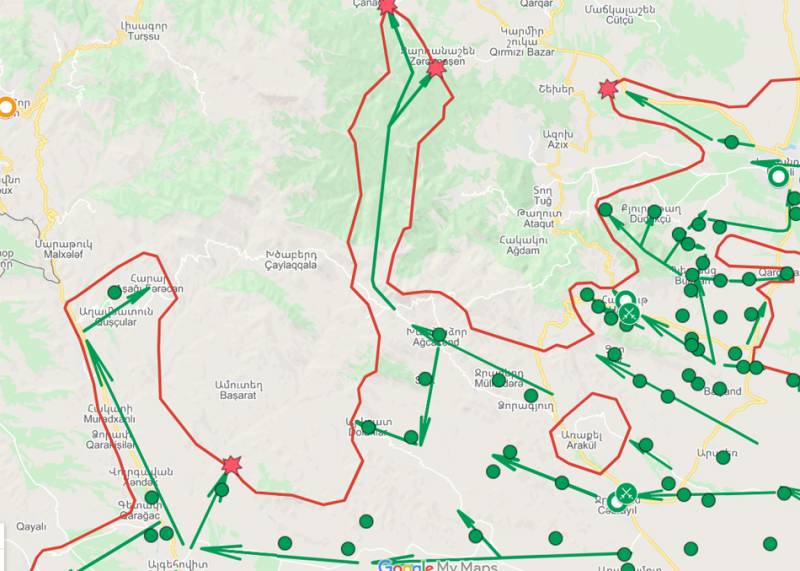 According to some reports, the Azerbaijani army was able to advance deep into the defense of the Artsakh Armed Forces, approaching the village of Chanakchi, which is just a few kilometers from Shushi.