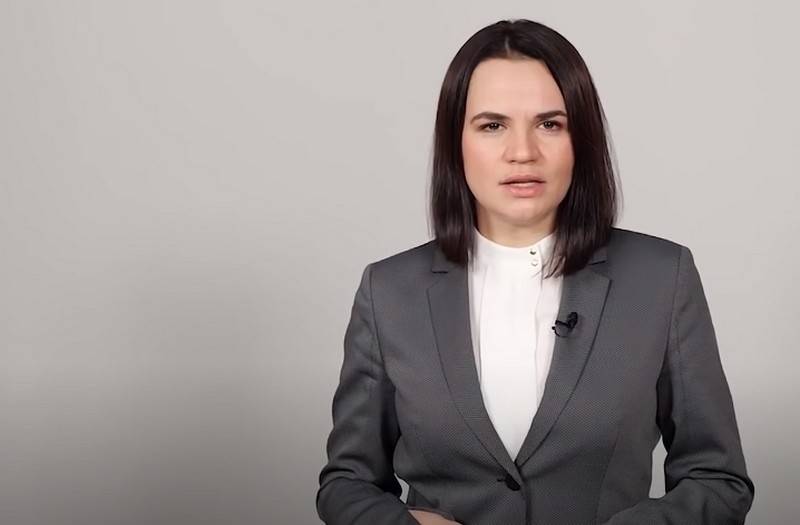 Former candidate for the presidency of Belarus Svetlana Tikhanovskaya again made an appeal to the Belarusian citizens to support the opposition. In her address, she expressed the hope that private entrepreneurs, the media and religious communities will join the strike following state-owned enterprises.
Yesterday, October 25, the term of the ultimatum put forward by Tikhanovskaya Lukashenko expired. The leader of the Belarusian opposition demanded that the President of Belarus resign and hand over power to the opposition, stop violence in the streets and release all political prisoners. If she refused, she threatened a general strike.
According to Tikhanovskaya, on Monday workers of state enterprises and organizations across Belarus went on strike at her call, supporting the actions of the opposition.
The deadline for fulfilling the requirements of the People's Ultimatum has expired. Today the People's Strike begins - the next step of the Belarusians towards freedom, an end to violence and new elections. The Belarusians know: on October 26, the main job is to show that no one will work for the regime. Workers of state-owned factories and enterprises, transport workers and miners, teachers and students began to strike from the very morning. And I believe that private business, religious communities, cultural and sports figures, IT specialists will support the strikers and stop their work for a day. (...) the strike of state-owned enterprises is "a lever of economic pressure", and the strike of private companies is "a manifestation of solidarity between each and every one"
- she said.
Meanwhile, Minsk said that state-owned enterprises of Belarus are operating normally, production has not been stopped anywhere. This is also confirmed by the press services of some large factories and public sector enterprises. Gatherings of small groups on the streets and students near universities are noted. At the same time, opposition media and the Telegram channel claim that the strike began everywhere and took on a large-scale character.