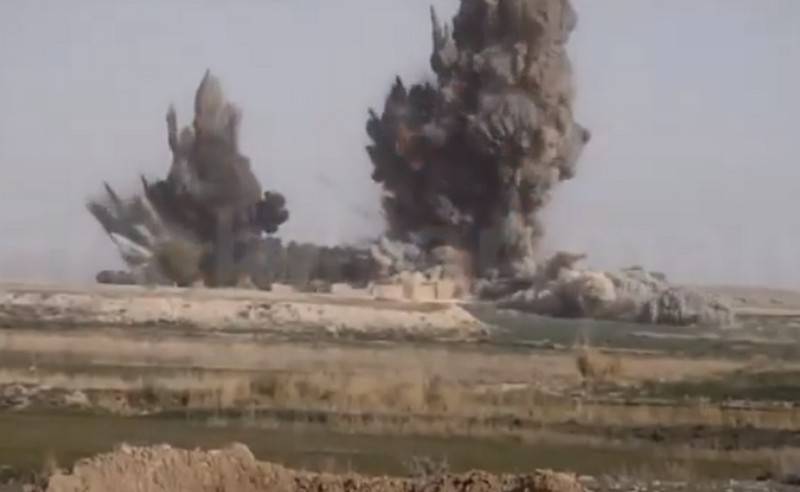 The US Air Force attacked the Afghan Taliban. As reported by the Afghan TV channel 1 TV, the planes attacked the positions of the radical Taliban movement banned in Russia in the Wardak province, located in the center of the country.
Colonel Sonny Leggett, spokesman for the US forces in Afghanistan, said US Air Force warplanes delivered a "pinpoint strike" on militant positions in Nerh County, Wardak Province. The strike resulted in the destruction of five Taliban. The attack was carried out with the aim of "protecting the Afghan security forces."
The colonel stressed that the attack by the US Air Force did not contradict the agreement between the US and the Taliban and was carried out against the militants. At the same time, Leggett denied charges of killing civilians.
We reject accusations of violation of the Doha accords and of the killing of civilians
- he added.
In turn, the Ministry of Defense of Afghanistan reported that the military government forces conducted a counterattack in the Wardak province, during which 26 supporters of the radical Taliban movement were killed. At the same time, the representative of the Afghan military did not mention anything about the attack by the American Air Force. Also, in Kabul, nothing was said about their own losses during the attack.
Meanwhile, Afghan media are reporting on the activation of the Taliban against the background of peace talks that began last month between the radical movement and the official Kabul. The opinion is expressed that after the departure of the coalition led by the United States from Afghanistan, the country's authorities will not hold out for a long time, despite the money invested in the Afghan army.