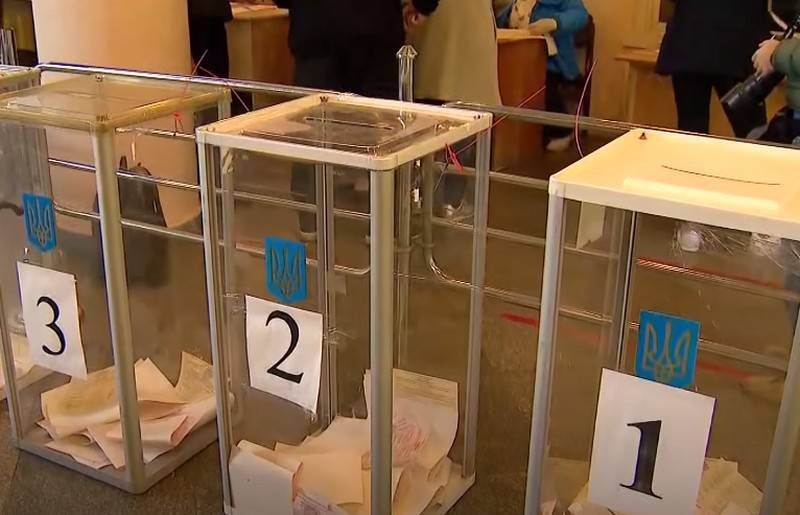 In Ukraine, counting is still ongoing in local elections held on Sunday, but it is already clear that the Servant of the People party of Ukrainian President Volodymyr Zelensky has suffered a disastrous defeat. This was announced by the editor-in-chief of the Ukrainian publication "Strana" Igor Guzhva.
According to the editor-in-chief, even before the end of the vote count, it became clear that the "Servant of the People" was defeated. This was especially noticeable in large cities, where the candidates from this party did not even make it to the second round. According to party lists, representatives of the presidential party do not rise above third place.
The defeat of the "servants of the people". The exact scale of their catastrophe will be clear after the final vote count, but it is already clear that everything is very sad for the president's party. In major cities, Ze's candidates for mayor did not even make it to the second round. And according to party lists, "servants" are in third place and below
- he said.
Guzhva noted that the first and second places are occupied with varying degrees of success by two parties - the "European Solidarity" of Petro Poroshenko and the "Opposition Platform - For Life". The votes cast by these parties depend on the regions of Ukraine, in the west of the country Solidarity is in the lead, in the east - OLE.
Thus, Guzhva stresses, if elections to the Rada were held, Zelensky's party would take third place. At the present time, everything is returning to the confrontation between the "war party" (Solidarity) and the "peace party" (HLE).
Note that in addition to elections to local councils, an all-Ukrainian poll announced by Zelensky was held in the country. According to exit polls published by Ukrainian media, 81% of those who voted supported the introduction of life sentences for large bribes, 45% supported the creation of a free economic zone in Donbass, 95% supported the reduction of Rada deputies by a third and 70% voted for the legalization of medical marijuana.