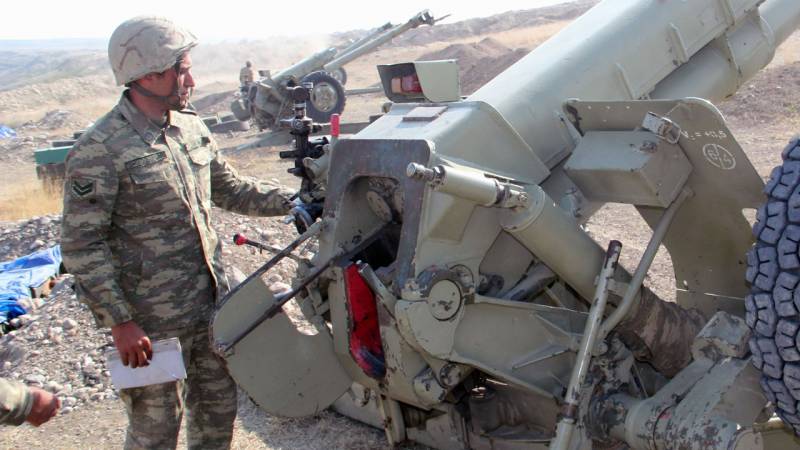 The "humanitarian truce" proclaimed in the USA between the parties to the conflict in Nagorno-Karabakh did not last even an hour. Less than an hour after the moment that was designated as the beginning of the ceasefire (7:00 Moscow time), statements were made about new shelling in the conflict zone.
In social networks, eyewitnesses to the events reported that the shots were fired at 8:40 local time (7:40 Moscow time). And on the page of the press secretary of the Armenian Ministry of Defense Shushan Stepanyan, a report appeared that the Azerbaijani side opened fire at 8:45 and 9:10 local time (7:45 and 8:10 Moscow time, respectively).
Shushan Stepanyan writes:
Another violation was recorded at about 09:10. The enemy took aim at positions in the southeastern direction, firing 5 artillery shells at them.
A few minutes earlier, the head of the press service of the Armenian defense department reported on the violation by the Azerbaijani troops of the armistice agreements reached by the foreign ministers in the United States.
From the report:
Having grossly violated the agreement on a humanitarian truce reached in the United States, the Azerbaijani side at 08:45 opened artillery fire in the direction of combat positions in the north-east of Artsakh.
Azerbaijan did not remain in the information debt either. The Ministry of Defense of this Caucasian republic accuses Armenian troops of violating the ceasefire, stating that they are firing at the Azerbaijani army in several directions. At the same time, it is argued that the shelling is also coming from the territory of the Republic of Armenia, the vicinity of Vardenis.
Where will the foreign ministers of the two countries go now to agree on a "humanitarian truce" taking into account the fact that neither side, in fact, is fulfilling these obligations?