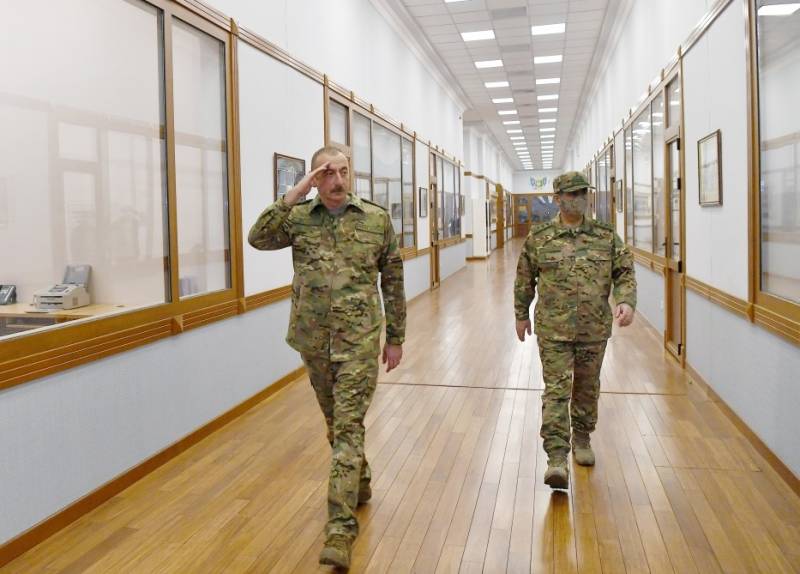 Literally simultaneously with the news from Washington about the achievement of the next agreements on the so-called humanitarian truce, President of Azerbaijan Ilham Aliyev announced the capture of new territories in the battle zone by the Azerbaijani army. Aliyev said the troops control several settlements in the Gubadli region, including Gubadli (Kubatly).
The Ministry of Defense of Azerbaijan reports that during the fighting in various directions of the front, several units of enemy military equipment were destroyed, including 2 BMPs, six D-30s, an army vehicle, etc.
Some time ago, the Armenian side demonstrated the use of a kamikaze drone, which crashes into a small building at speed. The press secretary of the department, Shushan Stepanyan, states that this is an Armenian-made drone "demonstrating the implementation of high technologies."
Returning to the topic of the capture by the Azerbaijani troops of a part of the territory of the Gubadly region and directly the regional center of Gubadly (Kubatly), it should be noted that from this territory there is an opportunity to cut the communication route from Armenia to the unrecognized Nagorno-Karabakh Republic. We are talking about the transport route Goris-Lachin (Berdzor) -Susha-Stepanakert.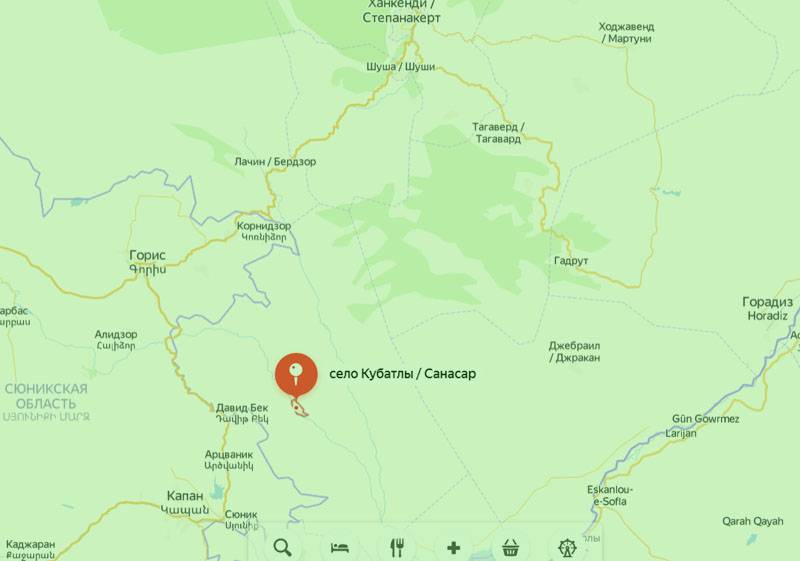 If the so-called humanitarian truce does come after the talks in Washington, it can be stated that it will primarily benefit Azerbaijan. The troops will have time to gain a foothold in the occupied territories, equipping them with long-term positions.