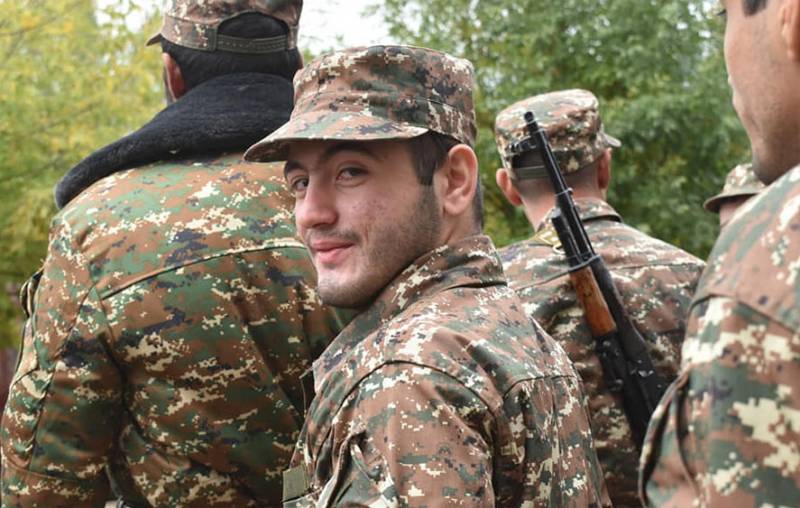 Experts comment on the next declaration of a humanitarian truce in the conflict zone in Nagorno-Karabakh. A few years ago, such a truce was proclaimed by the foreign ministers of Azerbaijan and Armenia after lengthy negotiations in Moscow. Now a similar statement was made after the visit of the head of the Armenian and Azerbaijani foreign ministries to the United States.
Zohrab Mnatsakanyan and Jeyhun Bayramov allegedly reached agreements on a humanitarian ceasefire after meeting with US Deputy Head of State Steve Bigan.
A related statement is posted on the US Department of State website. The agreement is said to come into force today, October 26 at 8:00 local (South Caucasian) time (7:00 Moscow time).
Bigan said that the United States contributed to the intensification of negotiations between Armenia and Azerbaijan within the framework of the Minsk Group (OSCE).
Experts, commenting on this next statement on a "humanitarian truce", say that a kind of "Armenian-Azerbaijani fun" is emerging - visiting the capitals of the countries that are part of the so-called Minsk Group for resolving the situation in Nagorno-Karabakh, and another declaration of a truce in these countries , the responsibility for the failure of which is not borne by any of the parties to the armed conflict. At the same time, a rhetorical question was voiced: where will Bayramov and Mnatsakanyan go next if the humanitarian truce is not observed even after the talks in the United States? To Paris to Macron?