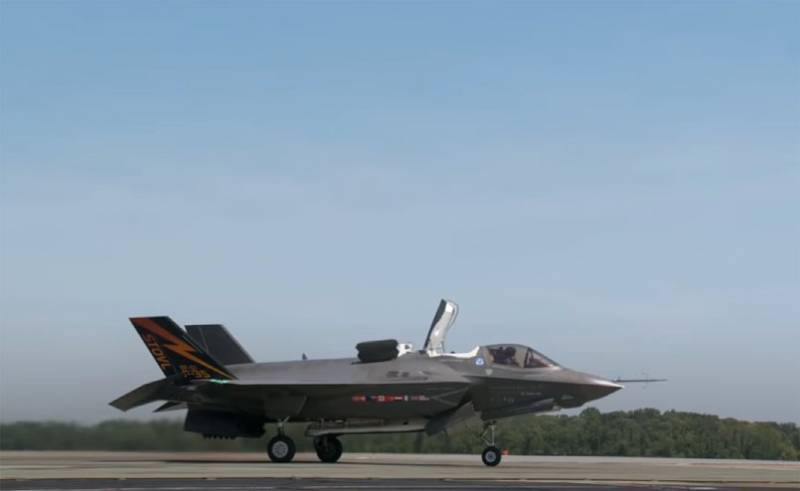 The United States Marine Corps has issued a release stating an increase in calls for the United States and allies in the Indo-Pacific. China with its growing economic and military power is seen as the main challenge. The United States makes it clear that they are ready to spend enormous efforts and resources to contain the PRC.
The ILC release states that a second squadron of fifth-generation F-35 fighters is being created in the Indo-Pacific region.
The message indicates that the F-35 universal stealth aircraft will replace the F-18 carrier-based fighter-bombers, as well as the AV-8B attack aircraft.
From the release:
In this regard, the 242nd naval assault squadron of all-weather fighters was reorganized into the 242nd naval fighter-assault squadron, which will be based exclusively on the F-35B multipurpose carrier-based fighters.
The first squadron was created in 2017 based in Iwakuni, Japan.
According to some reports, the second F-35 squadron will also be deployed on Japanese territory.
Brigadier General of the United States Chris McPhillips, Commander of the 1st Air Wing, Marine Corps (Okinawa, Japan):
F-35Bs give us the ability to dominate the air and sea. It is an expeditionary platform that literally opens the door to the Marines and the combined forces. The basing of the F-35B in Japan is not accidental, it happened here faster than in other parts of the world, which testifies to our commitment to the alliance of Japan and security in the Indo-Pacific region.