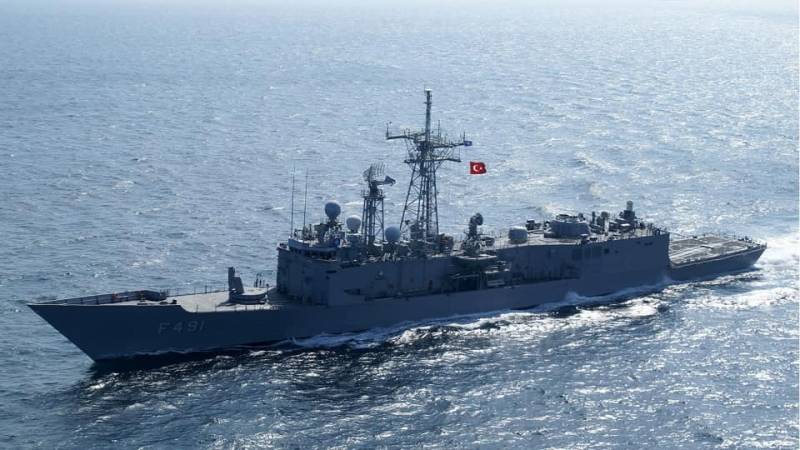 The Greek press comes out with materials that speak of "Erdogan's new anti-NATO demarche."
Earlier, NATO Secretary General Jens Stoltenberg announced that the North Atlantic Alliance welcomes Ankara's decision to cancel military exercises with live firing in the eastern Mediterranean, which Ankara originally planned to hold on October 27-28. And already about two hours after Stoltenberg's statement, Turkish President Recep Tayyip Erdogan announced that there was no talk of canceling military maneuvers.
In Greece, Ankara's actions sparked outrage. Greece is especially annoyed by the fact that the Turkish Navy will conduct exercises on October 28 - the day of the Greek national holiday. This is Ochi Day - a holiday of rejection of the ultimatum put forward against Greece by fascist Italy. The word "ohi" with the stress on the first syllable is translated from Greek as "no". The holiday is also celebrated in Cyprus.
Greek media outlets note that Erdogan is well aware that October 28 is a public holiday in Greece. From the materials of Greek journalists:
Erdogan thus demonstrates not only disrespect for Greece, but also ignores partnerships within NATO.
Athens expects Brussels to condemn Ankara's plans to conduct military exercises "which could spread instability in the eastern Mediterranean and irreparably damage NATO's reputation for unity."
Earlier, there were political tensions between Greece and Turkey due to the fact that Ankara sent a vessel to the eastern Mediterranean, which is engaged in exploration of gas fields. In Athens, they believe that Turkey has no right to deposits in this region, since they are in close proximity to the Greek islands.