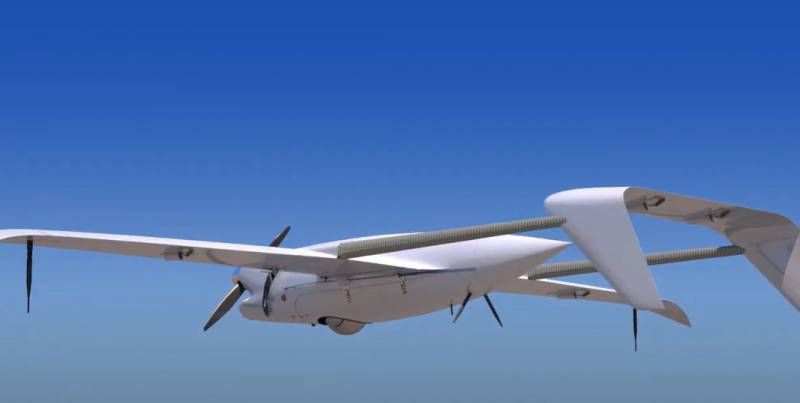 The Ukrainian company AVK Skaeton has developed an upgraded version of the unmanned aerial vehicle ACS-3 (Raybird-3), used by the Armed Forces of Ukraine for aerial reconnaissance. The modernized modification of the ACS-3M received a new Japanese injection engine, improved software and the ability to install an additional payload - a small-sized synthetic aperture radar.
The new engine is more economical and reliable than its predecessor. Thanks to him, the flight altitude increased from 3 thousand meters to 4,5 thousand. It also has automatic fuel trim for around 15 percent fuel savings. Aircraft with the new engine have already been delivered to the United Arab Emirates, one of the company's foreign customers.
Autonomous flight mode - 2,5 thousand km, cruising speed - 120 km / h, flight duration - more than 24 hours. Range in direct control mode - 240 km.
An equally important update in the modernized ACS-3M is a new "software". Its key advantage is its client-server architecture.
Previously, a drone had one workplace interacting with one aircraft. Now, any number of UAVs can be connected to the ground control station. Conversely, any number of users can be connected to one drone. At the same time, the program is able to differentiate between their rights. So, one operator can only observe the actions of the drone, and the other - to control them. According to Skaeton, both new customers and users of the previous model can get the updated software.
According to the developer, the time spent by the UAV in the air depends on the mass and type of payload. So, with a camera, a drone will be able to fly for about 30 hours, and with a camera, this figure will depend on the intensity of its use and will be about 20 hours.
The company is preparing a modernized drone for state testing and adoption by the Armed Forces of Ukraine. In the future, this technique will be used for reconnaissance in the Donbass.