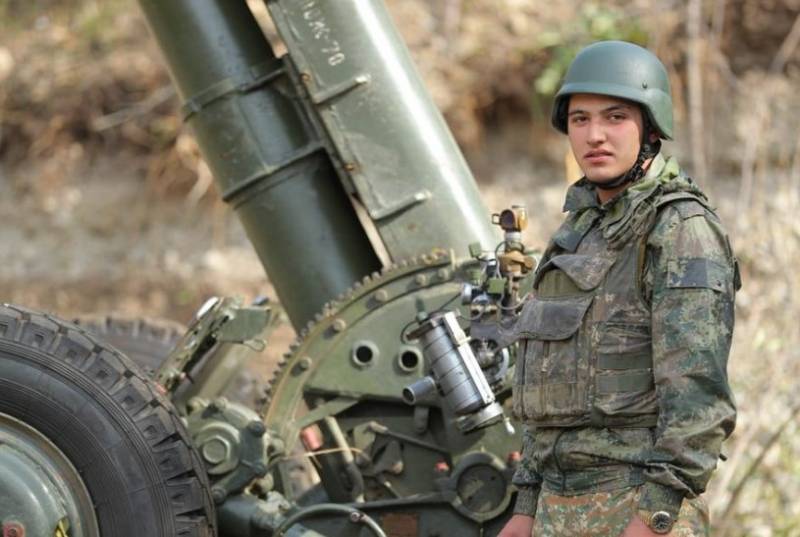 Over the past night in the zone of the Armenian-Azerbaijani conflict in Nagorno-Karabakh, a stable tense situation remains. In the evening, the Azerbaijani army once again fired at settlements, in particular, the villages of Karmir Shuka, Tagavard, Gishi, Spitakashen, Martuni region and the village of Avetaranots, Askeran region.
This was stated by the press service of the Artsakh Defense Army (unrecognized Nagorno-Karabakh Republic).
According to the official representative of the Armenian Defense Ministry Shushan Stepanyan, units of the armed forces of Nagorno-Karabakh continue operations to detect and destroy Azerbaijani sabotage and reconnaissance groups.
At this time, Azerbaijani President Ilham Aliyev, in an interview with the American news channel Fox News, stated that Baku was ready to begin coordinating a ceasefire with the Armenian side.
We are ready to agree on a ceasefire today. But at the same time, Armenia, its prime minister must declare that they are committed to the principles developed jointly by the United States, Russia and France.
- said the Azerbaijani leader.
First of all, it is about the principles according to which Azerbaijan should get under its control first 5 regions adjacent to the unrecognized NKR, then two more regions.
Earlier, Yerevan has repeatedly stated that it adheres to these basic principles, but recently Armenian Prime Minister Nikol Pashinyan spoke about the impossibility of resolving the conflict by diplomatic methods and called on the Armenian people to "take
weapon
into your hands and stand in defense of your homeland. " At the same time, he announced his readiness for compromises if Baku is also ready to make concessions.