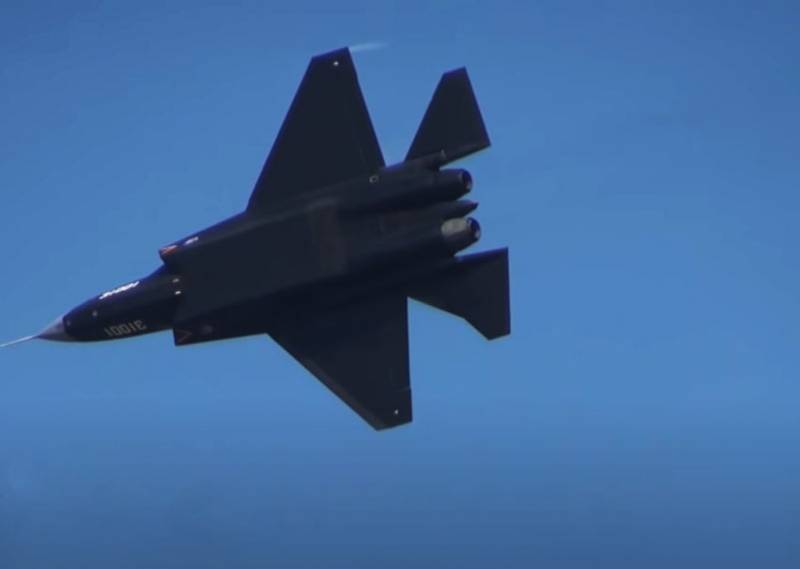 In China, any information about the work on the new generation J-31 fighter was completely classified. This is a carrier-based fighter, which is planned to equip the PLA Navy aircraft carriers, starting with Type003. These are aircraft carriers that will be built with a flat deck (no springboard).
The fact that no information about the implementation of the J-31 project has appeared in the Chinese press for a long time, gives rise to talking about new problems with this aircraft. After all, when the fifth generation J-20 fighter was being created in China, statements about "success in its development" constantly appeared in the press.
Recall that a few months ago, the Chinese media published materials that spoke of such a serious problem with the J-31 as the lack of suitable engines. In particular, it was pointed out that the available aircraft engines do not allow J-31 fighters to achieve acceptable performance in take-off and run distances.
Another problem that was initially advertised, and then they simply stopped talking about it in China - the low indicators of the ratio "combat radius - missile and bomb load." With a combat radius of about 1100 km without outboard fuel tanks, the maximum payload is about 5-6 tons. With outboard fuel tanks, the combat radius increases to 1,8-1,9 thousand km (theoretically), but at the same time the missile and bomb load is reduced by 40%, while the stealth parameters of the carrier-based fighter are reduced.
In this case, it should be noted that the Chinese J-31 is not yet particularly superior in its main characteristics to the Russian MiG-29K carrier-based fighter, which was developed more than 30 years ago. But the cost of the J-31 program is several times higher than the cost of the MiG-29K program, which belongs to the previous generation of deck
aviation
... The J-31 also had problems with maneuverability.
It is for this reason that in China at the moment they stopped openly covering data on the J-31 program.