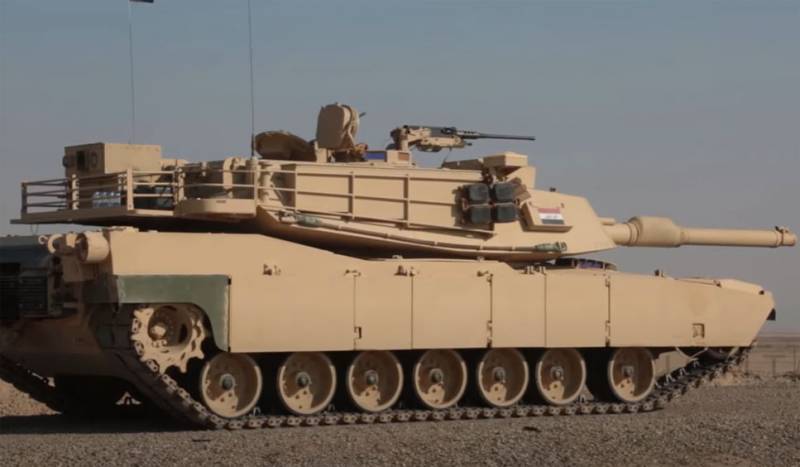 In the United States, the question has been raised about how long the Abrams tank will remain relevant for American troops.
NI columnist Chris Osborne writes that the Abrams tank has undergone so many changes that "it can already be called a completely new combat vehicle, which has little in common with
a tank
1980s ".
From Osborne's article:
There is an important reason why these tanks continue to be and will remain relevant to the US. The reason is the need for heavy armor. It makes the Abrams main battle tank topical.
But the "highlight" is that the United States is trying to develop the concept of light armored platforms (for tanks and infantry fighting vehicles), which would be easier to transport and drop from the air. One of the links in the new US concept is the MPF (Mobile Protected Firepower) light tank under development. It is the armored vehicles of the MPF program, despite the different concept, that can compete with the current Abrams in the army and other power structures of the United States that use armored vehicles. It is added that it is on the effective landing of armored vehicles that the emphasis is placed in the implementation of the MPF project.
However, according to the author of the US press, in the near future, the ability to create a suitable lightweight composite armor may be limited. This is what will allow Abrams to withstand the competition, despite its problems with speed and maneuverability.
The American author emphasizes that while light composite armor has no chances to effectively resist, for example, a shot from an anti-tank grenade launcher, but heavy armor can provide some protection for the crew.
The statement of the American General Joseph Martin is given. According to him, in the future there will be a need for a light tank-type platform, "but there is still no consensus on what it should be." That is why tanks "Abrams" are predicted to be of further relevance in the American troops.