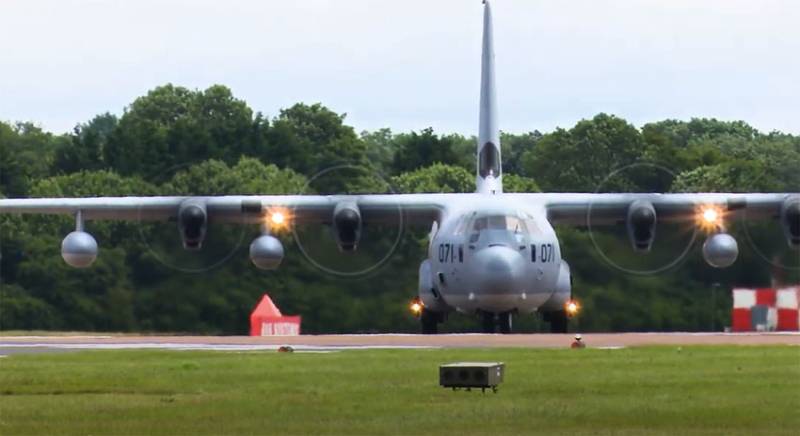 In the United States, they provided data on the state of
aviation
the KC-130J Hercules tanker of the United States Marine Corps (ILC) after its collision with the F-35 fighter.
Recall that this incident in US airspace occurred a few weeks ago - on September 29. Then the fifth generation fighter was lost - it fell after the collision, and the air tanker, having received damage, was forced to make an emergency landing. He landed on a farm field near the airfield.
It is known that after a collision with the F-35, the KC-130J tanker was partially disassembled. Parts of its design are based at Thermal, California.
Pictures of the disassembled air tanker are published in the American press and blogosphere, including
The media
Matt Hartman-shorealonefilms. They are published by the edition
The Drive
in its military-thematic section.
The pictures show damage to the skin of the air tanker, bent sections of the fuselage.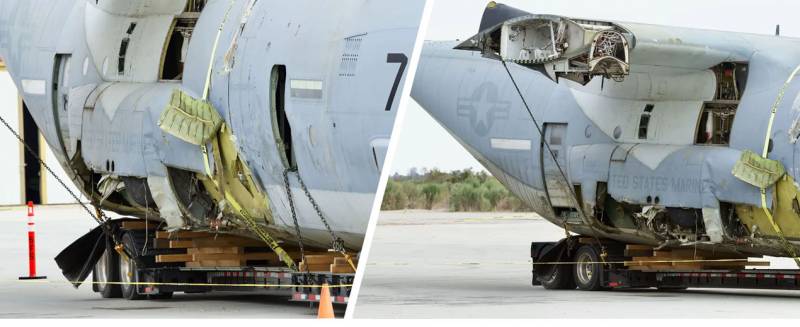 Photo collage by Matt Hartman
The US media points out that the exact reason why the F-35 collided with a tanker in the air has not yet been established, which led to dire consequences. It is known that both aircraft were used for training in the Marine Corps. The American press notes the "extraordinary composure of the KC-130J crew," which was able to land a multi-ton vehicle.