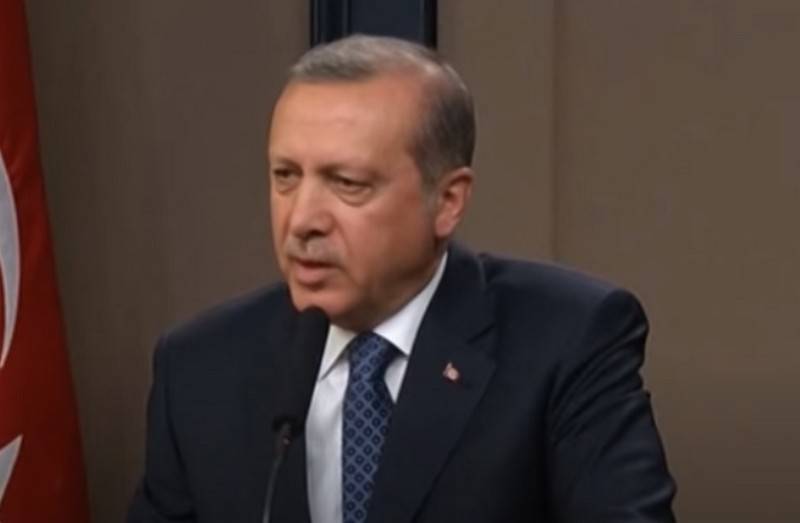 Turkish leader Recep Tayyip Erdogan "expressed satisfaction" with the offensive of the Azerbaijani army and the liberation of the territory of Karabakh "from occupation."
In the morning I had a telephone conversation with Aliyev. Now our Azerbaijani brothers are moving forward in the occupied lands, liberating them. We will continue to provide any support to Azerbaijan in the struggle for the liberation of the occupied territories, based on the principle of "two states - one people"
- said Erdogan, speaking in the city of Kayseri.
At the same time, he was outraged by the "behavior of France", which supports the "occupation of Azerbaijani lands."
Meanwhile, the Azerbaijani Defense Ministry announced the destruction of the Armenian Air Force combat aircraft by air defense forces.
In the afternoon of October 24, a combat aircraft of the Armenian Air Force was shot down by Azerbaijani air defense units in the Gubadli direction of the front.
- said in the message of the press service. At the same time, any data on the downed plane is not reported.
In turn, the Armenian military department denies the data of the Azerbaijani Ministry of Defense, calling them "outright lies."
Following the report on the downed plane, Baku announced the destroyed drone of the Armenian army, also without giving data on the type and brand of the drone.
On October 24, at 15:25 local time, Azerbaijani air defense units destroyed a drone that tried to fly in the direction of the Agderin region
- stated in the military department of Azerbaijan.
At the moment, no refutations have been received from Yerevan.
Against the backdrop of the ongoing fighting in Karabakh, a video appeared on the Internet allegedly transferring military equipment by Iran to the border with Azerbaijan. At the same time, a military analyst from Malta, Babak Tagway, reported on Iran's deployment along the border with Nagorno-Karabakh
tanks
T-72M1 and BMP-2. According to the journalist, the country is preparing to create a buffer zone in Nagorno-Karabakh.