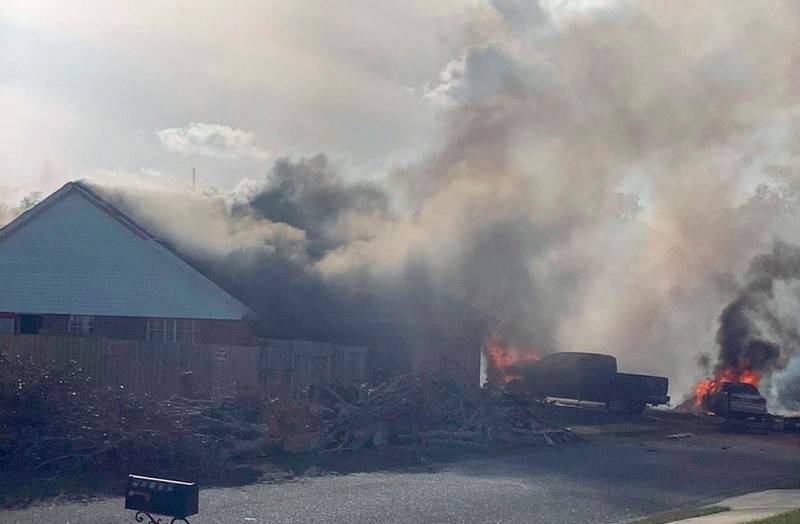 In the US state of Alabama, a US Navy T-6B Texan II trainer crashed, killing both pilots. This was announced by the press service of the US Navy on Twitter.
A T-6B Texan II plane crashed in Foley, Alabama, at approximately 17:00 pm local time (01:00 Moscow time Saturday) today. The crew did not survive
- stated in the press service of the Navy.
It is specified that the plane's crew consisted of two people. Their names were not disclosed.
According to the city police, the plane crashed near the school, and a nearby house caught fire. The Baldwin County Sheriff's Office Press Service said no one was injured in the incident.
None of the civilians on earth were hurt. Department of Defense and Navy officials
fleet
will investigate
- said in a statement.
The reasons for the crash have not been established; the US Department of Defense and the Navy will be investigating.
The T-6B Texan II turboprop is used as a training aircraft for the training of pilots in the Air Force, Navy and the United States Marine Corps. In 2018, a whole series of cases of clouding of consciousness was recorded in pilots who piloted these aircraft. As it was later established, the cause of the sudden ailments was a sharp change in the composition of the breathing gas supplied to the pilots' masks. This problem has existed since 2001, but in 2018, due to the increased frequency of loss of consciousness by pilots, flights of the T-6B Texan II were suspended indefinitely.