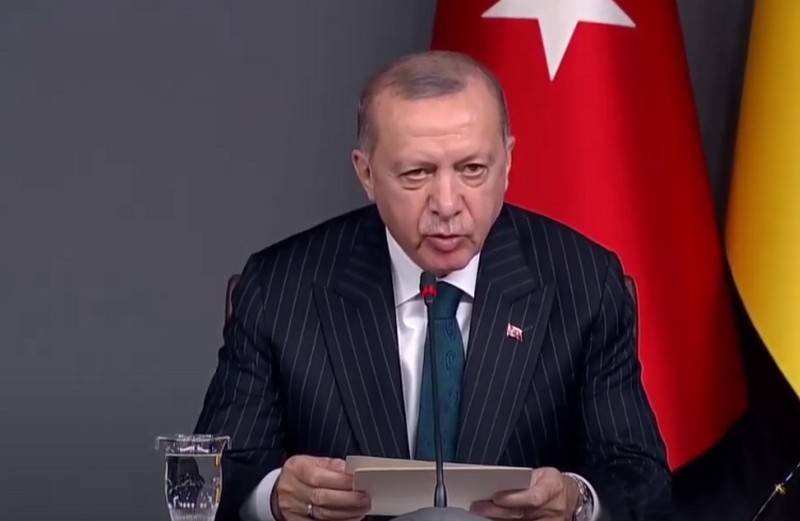 Turkey does not intend to ask the United States for permission to test the S-400 anti-aircraft missile systems purchased from Russia. This was stated by Turkish President Recep Tayyip Erdogan.
Commenting on the statement of the US State Department spokesman Morgan Ortagus, in which the United States threatened "in the strongest possible way" to condemn Ankara's actions if the information about the testing of the S-400 air defense system is confirmed, Erdogan confirmed that tests were being carried out in the area of ​​Sinop in the north of the country from 13 to 17 October and said that Turkey is not going to ask permission from the United States.
Yes, tests have been carried out in Sinop, are being carried out. And we're not going to ask permission from the United States, whether we can do it or not. Hence, these gentlemen are concerned that there is
weapon
owned by Russia
- he told reporters, stressing that Ankara is "determined" and will "move on, as planned."
At the same time, Erdogan recalled that Greece, which is also a NATO member, has been in service for several years with S-300 air defense systems, also Russian-made, and no one asks them any questions.
Greece has S-300 systems and they use them. Does the US say something about this?
- said Erdogan.
Earlier, Turkish Defense Minister Hulusi Akar said that the Russian anti-aircraft system will be used independently of NATO systems.
The S-400 will not be integrated into NATO's command infrastructure. They will be involved independently
- he explained.