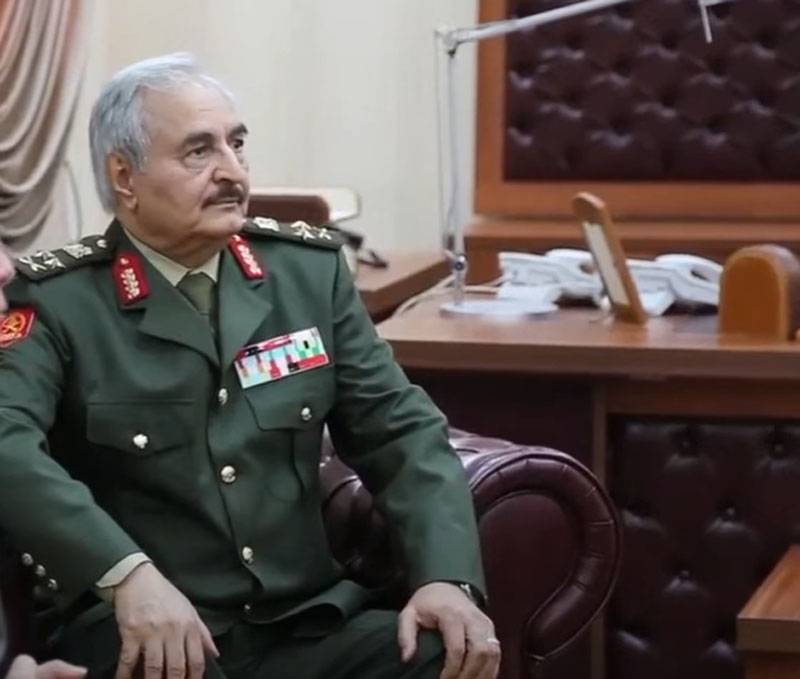 The United Nations presented a statement on the situation with the negotiation process on Libya. The message says that today, 23 October, it was possible to achieve "
historical
an agreement to end the military confrontation between the parties to the Libyan conflict. "
The parties to the Libyan conflict mean the Government of National Accord of Fayez Sarraj, recognized by the UN, and the Libyan National Army under the command of Marshal Khalifa Haftar.
The historic peace agreement was signed at the UN headquarters in Geneva.
From the report:
Following mediation led by UN Special Envoy to Libya Stephanie Turco Williams, the 5 + 5 Joint Military Commission has achieved what the UN calls a turning point on the road to peace and stability in Libya.
From the address of one of the negotiators from the PNS delegation - Ali Abushahm:
We had a lot of suffering, a lot of bloodshed. And now we hope that everything will change throughout Libya. I appeal to all Libyans: let us be united!
It was reported on Wednesday that the negotiations could end positively. Then the parties made it clear that they are ready to compromise.
It is noteworthy that against the background of negotiations between the parties to the conflict, the topic of oil constantly arose. The fact is that the world oil market is extremely unprofitable for the oil fields of Libya to come under the control of one of the parties and begin to be exploited by 100 percent. In this case, Libyan oil would rush into the market, effectively knocking out the foundation under the previously concluded OPEC + deal.
That is why experts believe that under pressure from a number of foreign countries, both Sarraj and Haftar decided to conclude a truce. A separate question is how long it will last. Indeed, earlier in Libya, a truce was also concluded, but the conflict flared up again.