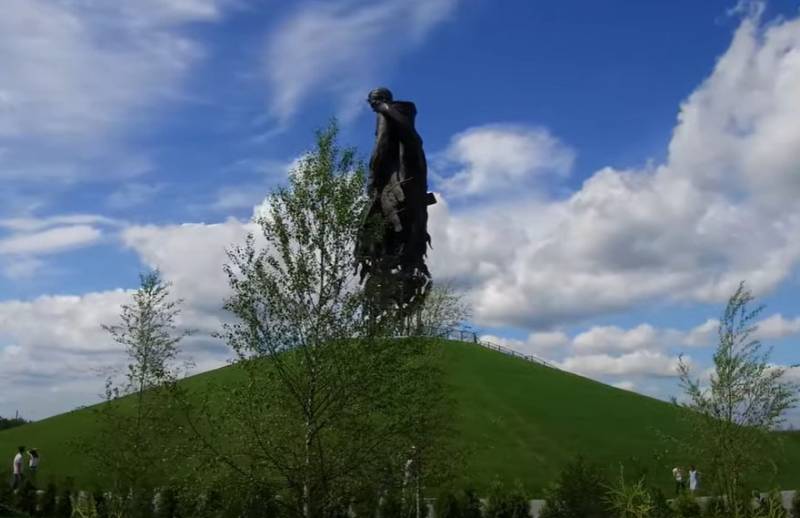 One of the tragic and at the same time heroic pages of the Great Patriotic War is the Battle of Rzhev. The total losses during the Rzhev-Vyazma battles are estimated in hundreds of thousands. It was really hard to survive in those conditions because of the intensity of the outbreak of battles, because of hunger and cold, because of the incredible tension - for all the reasons and countless.
Participants of the battles near Rzhev from the German side in their memoirs call those battles a "meat grinder", and this characteristic, given the number of losses, is quite suitable.
How Soviet soldiers describe the battle near Rzhev.
One of these stories of a participant in the events is presented on Dmitry Puchkov's channel in the series of stories dedicated to the 75th anniversary of the Victory "I remember". We are talking about Grigory Sukhorukov, who started from the Finnish front, went from Moscow to Berlin and took part in the capture of the traitor general Andrei Vlasov.
From the memories:
During my 3,5 years at the front, I have never again experienced such hopeless despair. This is when there is only one thought in my head - there is no salvation!
Grigory Sukhorukov, on whose behalf the narration is being conducted, tells how it was necessary to raise fighters to attack in almost completely open areas:
Only a few people got up. The rest were left lying. I realized that our attack had failed - too many enemy firing points were unsuppressed.
Narration "I survived the battles near Rzhev":