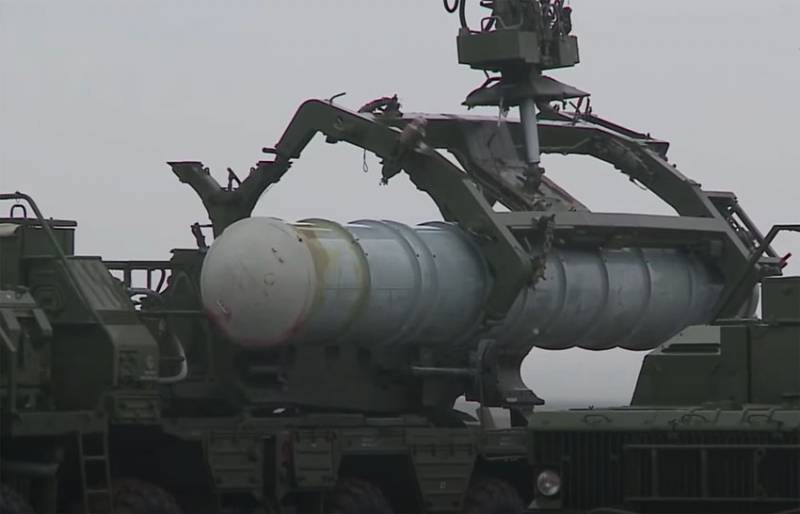 Tests of the Russian-made S-400 air defense complex, purchased last year from Moscow, took place last week in the northern Turkish province of Sinop - in the Black Sea region. The fact of the tests was confirmed by Ankara on Thursday. Although it would be strange not to confirm this data, if a video of the transfer of air defense systems and missile launches appeared on the network before.
Turkish Defense Minister Hulusi Akar, answering American journalists when asked about their deployment, said that the S-400 will not be integrated into the NATO command and control structure, but instead will be "used as an autonomous system", just like the one in service with the North Atlantic alliance S-300. So Akar made a reference to the complex that is in service with Greece: he referred to Athens, which has S-300 air defense systems and Russian-made missiles in its arsenal.
Experts believe that an official statement by Turkey on testing an air defense system purchased from the Russian Federation could provoke tensions between Ankara and Washington, which claims that Russian missiles pose a serious threat to the military equipment of the alliance.
According to Ozgur Unluhisarjikli, director of the Turkish office of the analytical center of the German Marshall Fund of the United States, Turkey's argument that the S-400 will be an autonomous system not connected to the NATO radar network did not reassure the Americans. In addition, the expert believes that the effectiveness of the S-400 as an autonomous air defense system is highly questionable. According to the director of the Turkish office of the Marshall Foundation, the S-400 was not initially created as a separate complex.
In particular, experts point out how the S-400 is being used by Russia in Syria - in a system with other air defense and early warning systems (including means of obtaining data from space). It is in such a system that the complex is most effective.