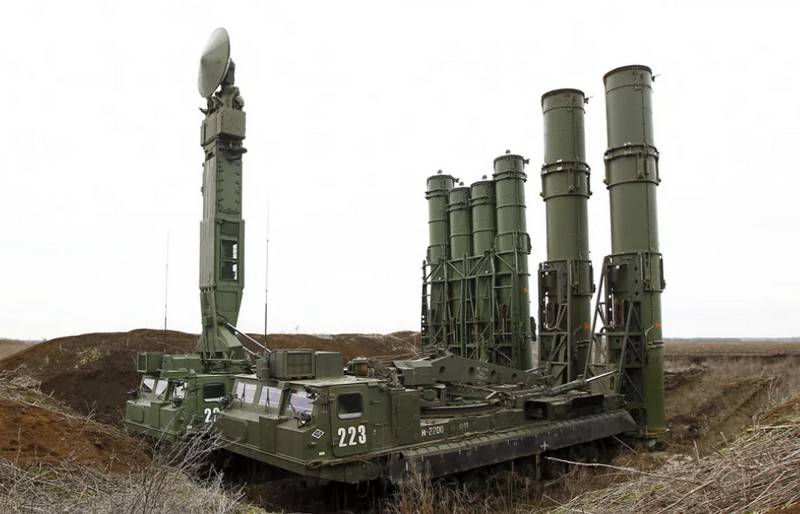 The Russian S-300V4 anti-aircraft missile system is capable of hitting hypersonic missiles. As reported
"News"
with reference to the military department, the Ministry of Defense has completed a set of tests of the anti-aircraft air defense system of the Ground Forces.
The Ministry of Defense completed tests of the S-300V4 air defense system, which took place in several stages, the final of which was the Kavkaz-2020 command-staff exercise. The anti-aircraft complex has confirmed the ability to hit all targets, including operational-tactical and hypersonic ones. The complex got this opportunity thanks to a new rocket specially created for the S-300V4.
As the newspaper writes, earlier the Ministry of Defense reported that the new anti-aircraft missile for the S-300V4 has a hypersonic speed and can hit all modern and promising means of aerospace attack at ranges of up to 400 km.
The S-300V2 and S-300V4 series of complexes were originally developed for anti-missile defense in the theater of operations. A new generation rocket is being tested, which will provide reliable protection against modern and promising types of weapons for many years. The potential adversary has no chance. As for the American claims of their hypersonic
weapons
, then their developments have not yet been seen in action
- quotes the publication of the words of the former deputy head of the Air Force on the CIS Unified Air Defense System, Lieutenant General Aytech Bizhev.
The C-300В4 anti-aircraft missile system manufactured by Almaz-Antey Concern East-Kazakhstan Region was created specifically for the Ground Forces and is designed to protect troops during defensive and offensive operations, air defense of military installations. The complex has three types of anti-aircraft missiles. The C-300B4 is capable of hitting 16 missiles flying at speeds up to 4500 m / s and is the only missile defense system in the world that can effectively deal with ballistic missiles with a launch range of up to 2500 km. about the fourth version of the modernization of the military S-300V air defense system.