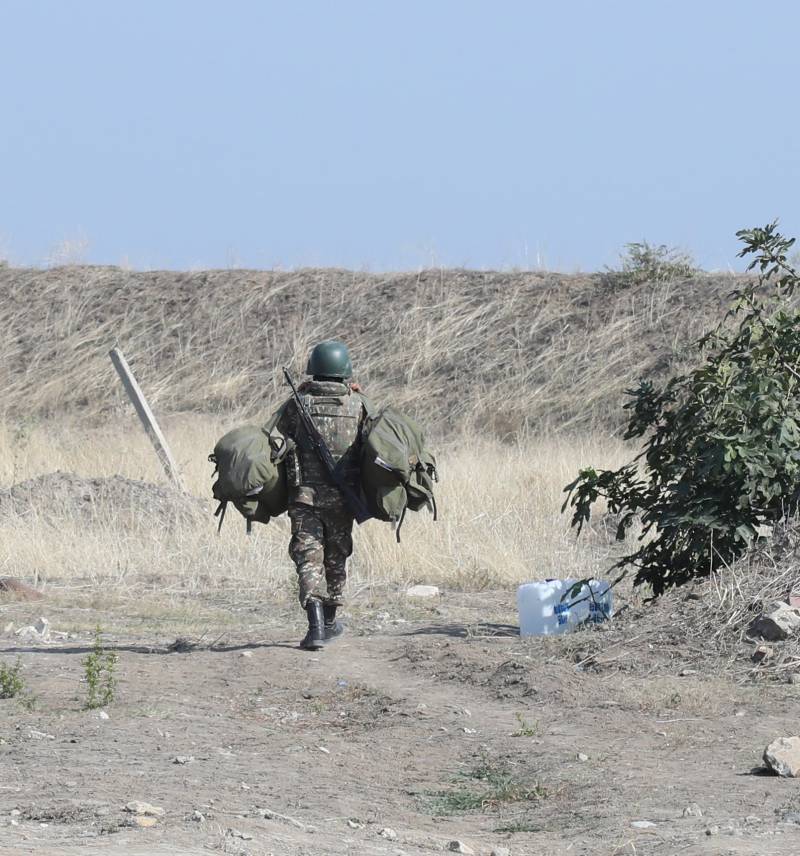 The Azerbaijani military department publishes a summary of the battles that took place on the night of October 22-23. The summary says that hostilities with varying degrees of intensity continued in a number of areas, including Gubadli, Jabrayil and Agderin.
From the report:
The enemy fired on the defensive positions of the Azerbaijani army from a rifle
weapons
, mortars and guns.
At the same time, it was stated that Azerbaijani troops took control of "important territories and heights, destroying several enemy strongholds." Added that the Armenian troops are experiencing a shortage of military equipment, ammunition, and allegedly even food. It is also argued that "the Armenian command has lost control over the troops."
From the material:
It became known that the servicemen brought to Nagorno-Karabakh from the Tavush and Sisian regions of Armenia refused to fight and left their positions.
Yerevan has not yet commented on this statement.
The Ministry of Defense of the unrecognized Nagorno-Karabakh Republic in its statement reports that battles of local importance are going on along the entire front line. In opposition to the Azerbaijani side, a statement was submitted that the troops of Artsakh "continue to identify and destroy enemy groups."
Let us remind that the day before, Baku announced the full restoration of control over the border with Iran, and Yerevan and Stepanakert noted that these statements of the Azerbaijani side do not correspond to reality. As you can see, battles are taking place not only on the real front, but also on the information front.