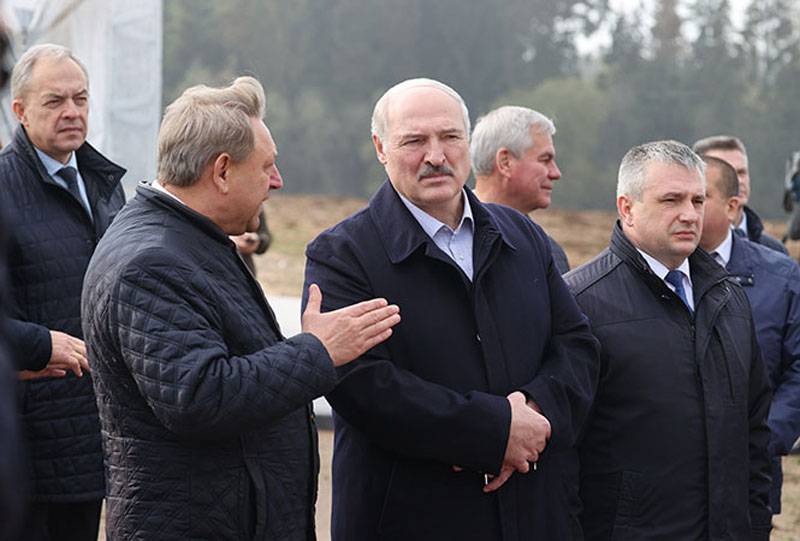 The Belarusian opposition and those who stand behind it began to attack the rally scheduled for Sunday, October 25, in support of Alyaksandr Lukashenka.
Representatives of the opposition movement do not hide their irritation at the fact that one of the gathering points for people on Sunday will be the square near the stele on Pobediteley Avenue. The reason for the irritation of the white-red-whites is due to the fact that earlier they had organized many of their rallies at the stele, demonstrating their mass character.
Trade unions submitted an application to hold a rally in Minsk. At the moment, the upcoming gathering of people is already positioned as the most massive event in support of the incumbent President of Belarus after the elections held on August 9.
One of the representatives of the committee of trade unions of the Republic of Belarus notes that everyone who is not indifferent to the fate of Belarus and who is ready to show that he is the boss in his country are invited to the rally.
Oppositional media platforms of the Republic of Belarus, highlighting the theme of the future rally, emphasize that the trade unions allegedly received the task to gather as many people from the regions as possible, and that "they will be transported by buses and trains." For some reason, opposition platforms do not mention the "task" (including through Telegram channels) to gather as many people as possible for a protest against Lukashenka.
Earlier, Svetlana Tikhanovskaya, who is in Lithuania, announced that from October 25 "all legitimacy of Lukashenka in the presidential chair ends, and he must immediately leave his chair." The opposition even announced an ultimatum.
The day before, the President of Russia was asked to speak on the issue of Belarus at the Valdai Forum. Vladimir Putin noted that only the Belarusian people have the right to decide the future of their country. At the same time, the Russian president added that, perhaps, the constitutional changes would help reduce the degree of tension in the republic.