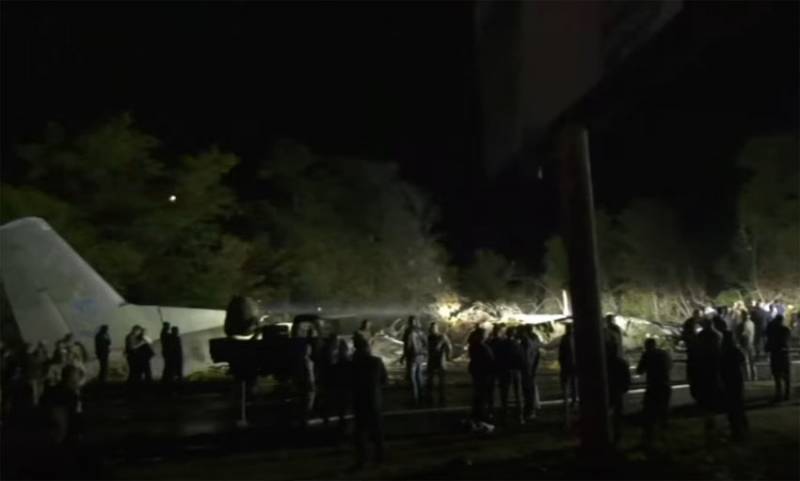 In Ukraine, they announced the completion of the investigation into the crash of the An-26 aircraft near Kharkov.
Recall that in the plane crash that occurred on September 25, only one person could survive - a cadet of a Kharkov military university. 26 people, including all crew members, were killed.
The results of the investigation were announced. It is reported that the commission of inquiry "revealed systemic violations in the organization of flights - from the brigade to the command of the air forces of the Armed Forces of Ukraine."
It was noted that technical malfunctions of the aircraft were identified - and the question is no longer about the exhausted resource of the engines, as previously reported. On the other hand, a specific malfunction is also indicated: the failure of the maximum temperature control system - PRT-24.
At the same time, the commission's report, which looks contradictory, says that the failure of the PRT-24 "led to an emergency situation on board the military transport aircraft, but should not have caused a disaster." The following thesis is proposed to explain the conflicting conclusions:
The human factor played a role. And we also found the crew's errors.
Frankly speaking, there is little specificity in the presented report.