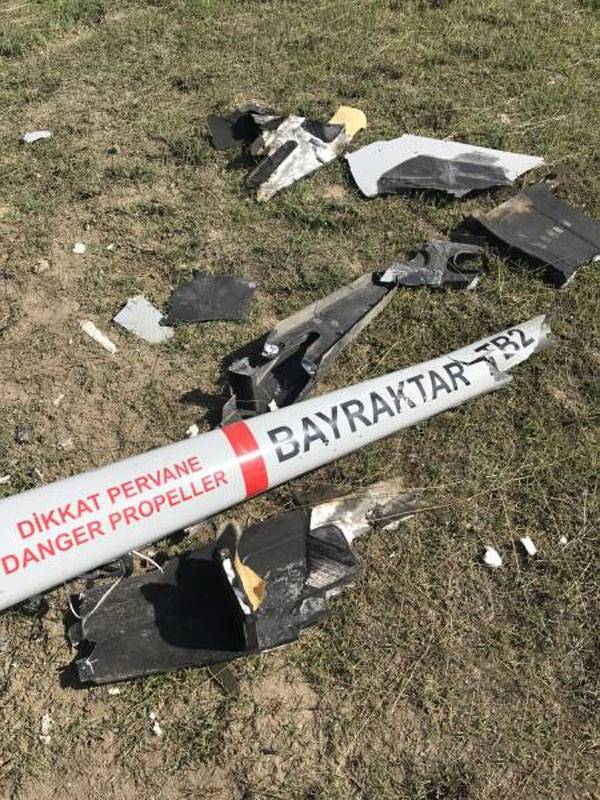 Hostilities continue in Nagorno-Karabakh. The press service of the Ministry of Defense of the unrecognized Nagorno-Karabakh Republic reports that another Turkish-made Bayraktar drone was shot down by an air defense crew of the Artsakh (NKR) army.
There are video and photographic materials showing that the Bayraktar-TB2 attack drone of the Azerbaijani Armed Forces was shot down over the combat zone.
In this regard, it can be stated that foreign-made drones used by the Azerbaijani side of the conflict in the battle zone began to fall significantly more often than it was in the first days of the new phase of the armed conflict. This may indicate a clearer structure of the air defense system of one of the parties.
The downed Turkish-made drone, or rather what was left of it, was delivered to the NKR military base. It can be assumed that the downed Bayraktars are being thoroughly analyzed, including to identify vulnerabilities. Probably, a good opportunity has been obtained to study the technologies used by Turkish unmanned vehicles.
It is quite obvious that the more effective the NKR air defense system is, the less danger drones will pose, which have been causing significant damage to manpower and equipment since the beginning of the conflict.