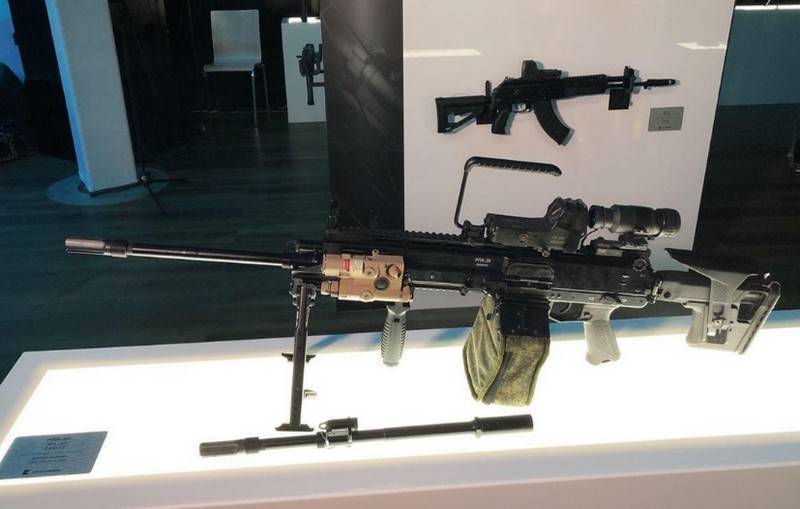 A video dedicated to the new Kalashnikov RPL-20 light machine gun has appeared on the Web. The video on its YouTube channel was posted by the Kalashnikov concern.
In the video that appears, the machine gun is shown from all sides, the tactical and technical characteristics of the RPL-20 (belt light machine gun) are presented. The explanation for the video says that work on a prototype machine gun is being carried out within the framework of the state defense order of the RF Ministry of Defense.
Earlier, Kalashnikov's experts reported that the RPL-20 was created for the 5,45X39 mm cartridge, the machine gun was powered by a belt, the belt was also developed in the concern. Cartridge box for 100 rounds. There is a possibility of changing the barrel, a double-sided fuse, a folding stock with an adjustable cheek. Weight depending on the length of the barrel: with a short barrel - 5,2 kg, with a long barrel - 5,5 kg. The machine gun is equipped with a Picatinny rail for attaching sights and other devices. All types of optical and collimator sights are installed on the machine gun.
Separately, the minimum recoil of the machine gun was noted, which is important when conducting intense fire.
At present, a prototype of a machine gun has been created; it was officially presented at the Army-2020 international military-technical forum.