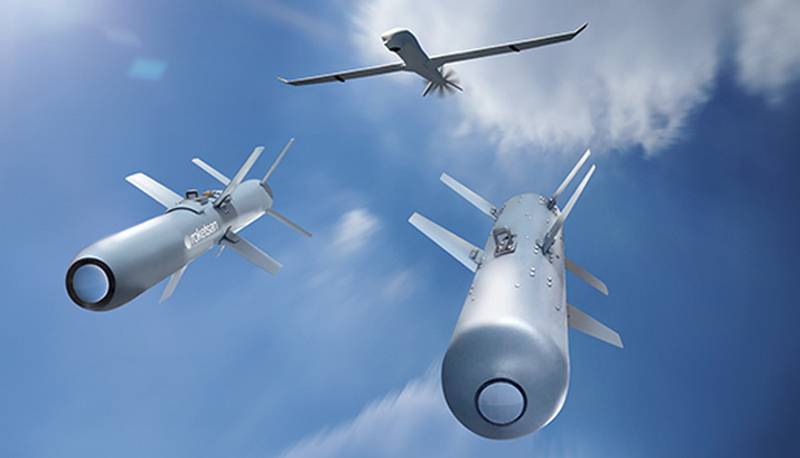 MAM-L
The active use of drones by the Azerbaijani side in the Karabakh conflict indirectly affected the sharp increase in the combat performance of Turkish missile weapons. Number of main combat
tanks
, shot down launched from the UAV UR MAM-L, exceeded a hundred.
These calculations are cited by the Turkish edition of SavunmaSanayiST, explaining that this type of missile is used from ANKA and Bayraktar TB2 drones, which were purchased by Baku from Ankara. They were purchased along with ammunition manufactured by the Roketsan company.
MAM-L is a smart projectile weighing 22 kg. Its range is 8 km (14 km with an inertial navigation system or when the global positioning system is activated). Semi-active laser guidance system.
MAM-L is capable of effective impact on armored targets as it is based on the original anti-tank missile
- writes the press in Turkey.
These missiles were actively used in Syria, Libya, and are used in Karabakh.
The 72th tank destroyed by the MAM-L was the T-70 belonging to the Armenian army. More than 100 out of XNUMX tanks eliminated by MAM-L ammunition belong to Armenian troops
- indicates SavunmaSanayiST.com.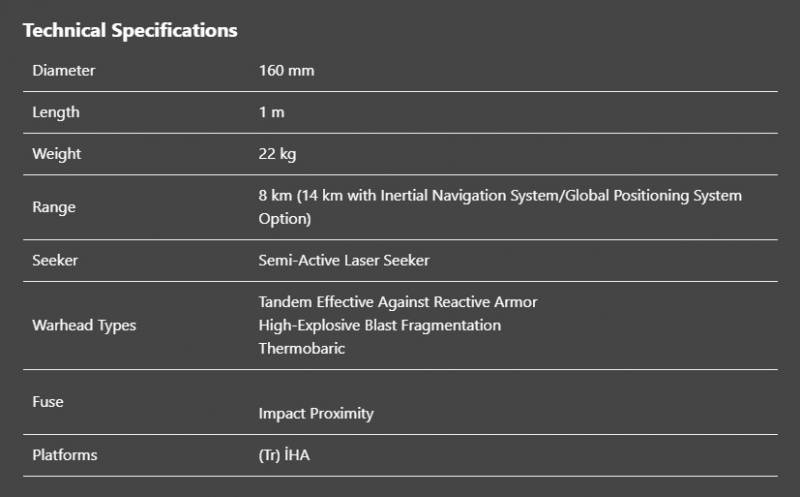 The publication also uses the video of the Ministry of Defense of Azerbaijan:
Roketsan MAM-L ile vurulan tank sayısı 100'ü geçti!

News: https://t.co/G2DB1LxbRk pic.twitter.com/urkVYy4Efo

- SavunmaSanayiST.com (@SavunmaSanayiST) October 21, 2020