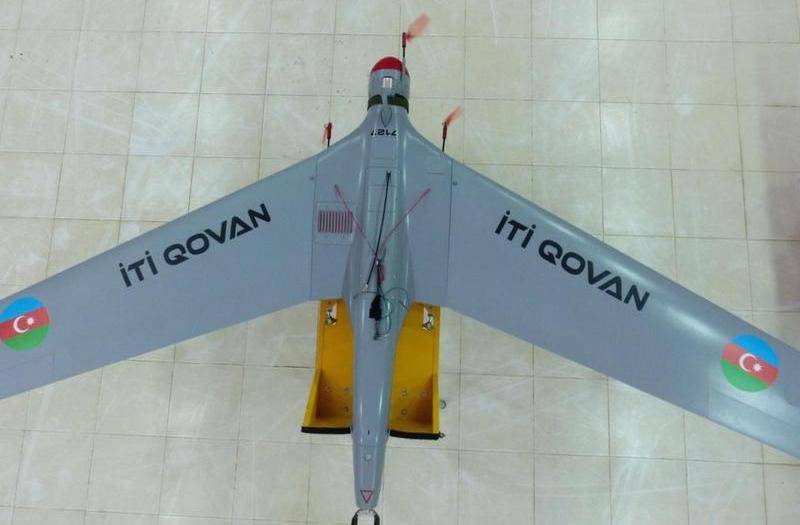 Enterprises and associations of the military-industrial complex of Azerbaijan have started serial production of a new type of attack unmanned aerial vehicles (UAVs). The press service of the Ministry of Defense of the republic reports.
It is noted that the new drone, dubbed İti Qovan ("Persecuted like dogs"), differs from the earlier version of Zerbe ("Strike") with "greater destructive power." At the same time, it is specified that the words of the President of Azerbaijan Ilham Aliyev, which became popular after appeals to the people in connection with the hostilities in Nagorno-Karabakh, were chosen as the name of the new UAVs. The name is applied to the wings of the drone.
The press service of the Ministry of Defense Industry of the republic clarified that the tests of new drones are being carried out in conditions of real hostilities in the territory of Nagorno-Karabakh. In addition to the military, specialists from the ministry participate in them. Also, the drone is already entering service with the Azerbaijani army.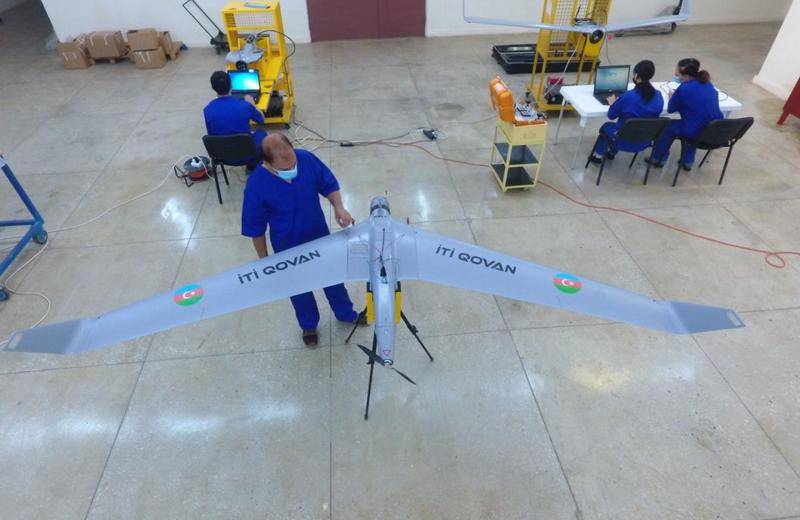 The tactical and technical data of the new drone are not provided. Judging by the photo, this drone is a kamikaze drone used to destroy enemy armored vehicles.