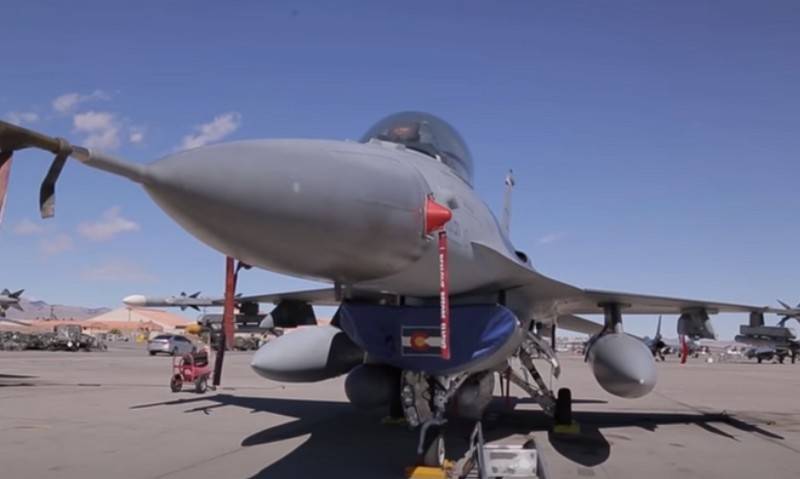 The Bulgarian Air Force will soon be replenished with two F-16 fighters. According to the US Embassy in Sofia, the US Air Force will transfer two decommissioned F-16s to Bulgaria under the program "Transfer of Surplus Military Products to Foreign Countries", the aircraft will be delivered free of charge.
The US Embassy is pleased to announce that the US Air Force intends to transfer two decommissioned F-16 aircraft to the Bulgarian Air Force as soon as they receive the approval of the US Congress. At the request of the Bulgarian government, these two aircraft will be provided in accordance with the program "Transfer of surplus military products to foreign countries" for acquaintance with the technology and training of technical personnel of the Bulgarian Air Force
- said in the message of the US diplomatic mission.
It is clarified that the decision to transfer two decommissioned F-16s was made in connection with the purchase of eight F-16 Block 70 aircraft by Bulgaria from Lockheed Martin.
Recall that Bulgaria buys eight F-16V fighters, the first F-16 should be delivered before the end of 2022, and the rest in 2023 and 2024. In the future, it is planned to purchase eight more F-16s. Lockheed Martin has already received a contract for the production of eight F-16 Block 70 multipurpose fighters for Bulgaria.
The cost of the contract for the supply of F-16 for the Bulgarian Air Force is $ 1,256 billion, which is almost 2% of the country's GDP. This contract caused fierce controversy in the country, the deal was even vetoed by the President of Bulgaria.
The new F-16 fighters should replace the Soviet-made MiG-29s, which are in a very poor condition. Earlier, the Ministry of Defense of Bulgaria announced a desire to sell Soviet fighters.