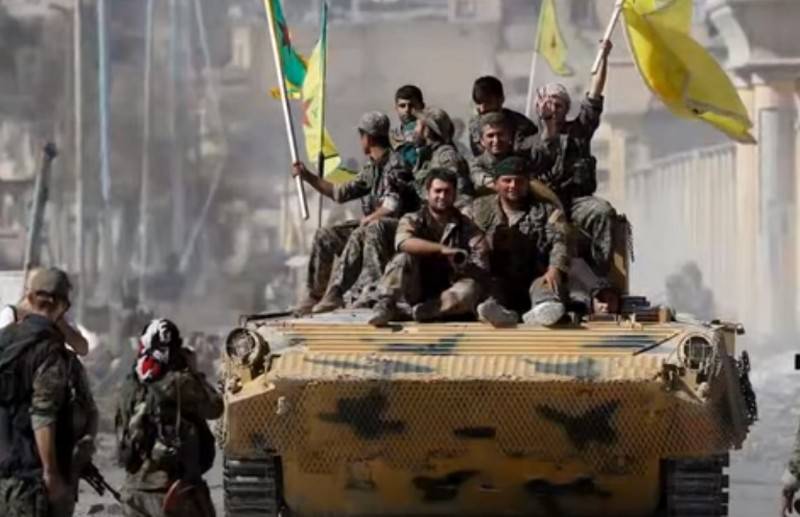 Russian President Vladimir Putin failed to return all of Syria under the control of Damascus; a quarter of Syrian territory is still controlled by Kurds who are not subject to the Assad regime. As Amy Austin Holmes writes for the American publication Foreign Policy, the Kurds are the only ones who resist Russian influence.
The Autonomous Administration of Northern and Eastern Syria continues to govern a fourth of Syrian territory, from Raqqa in the west to Derik in the east. All the authorities that are not subordinate to official Damascus work there. The predominantly Kurdish Syrian Democratic Forces (SDF), which controls the area, are simultaneously fighting the Islamic State (banned in Russia), opposing the Turkish invasion and preventing Russia from deploying, much to Putin's dismay.
Currently, the SDF army has reached the number of 100 thousand people, second only to the army of Assad.
Kurds do not give the possibility of further deployment of the Russian army, acting on the side of Assad, despite the fact that Damascus and Moscow are demanding to transfer control over the region to the country's authorities. At the same time, the Kurds are in favor of the territorial integrity of Syria.
In areas controlled by the SDF, Russians feel like guests, not masters, the author claims. This happened because they are on the side of the regime, not wanting to make compromise decisions and in some cases support the Kurds.
One of the preconditions for the Russians to enter the area was that they would interact with us [SDF] and not with the regime. Therefore, we always require explanations from them if they do not comply with the terms of the agreement. The Russians are guests of the SDS, we accompany them on patrol
- the magazine quotes the words of the commander of the troops of the so-called Syrian Democratic Forces, General Mazlum Abdi.
Since the northeast has refused to submit to Damascus, Russia resorts to new tricks and machinations. The Russians demand the creation of additional Russian bases in the northeast, are trying to split the SDF from within, provoking sectarian tensions between Kurds and Arabs, and are helping the Assad regime's propaganda machine. In addition, the Russians are "encroaching" on American troops in an attempt to force them to withdraw completely.
The Kurds are currently trying to start negotiations with rival Kurdish parties for unity. Unlike the Russian-initiated talks between tribal leaders and the Assad regime, which have led nowhere, the Kurdish negotiations for unity, backed by the United States, are slowly moving forward. At least that's how the American magazine presents the situation.
The author suggests that the United States recognize the Kurdish administration as an alternative to the Assad regime and place a stake in Syria on Kurdish autonomy.