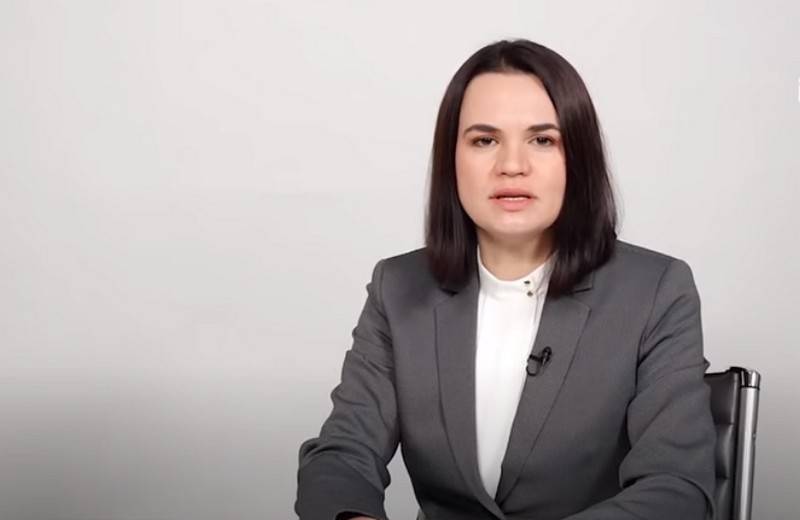 The Belarusian opposition does not stop trying to undermine the situation in the country. Former presidential candidate, and now the head of the Coordination Council of the opposition Svetlana Tikhanovskaya continues to urge the people of the republic to take to the streets.
There are three days left until the end of the ultimatum put forward by Tikhanovskaya Lukashenko. Apparently realizing that Alexander Grigorievich does not want to transfer power to the opposition "peacefully", the opposition again made an appeal to take to the streets and declare strikes.
Tikhanovskaya's new appeal concerns the paralyzing of the republic's railways. In her address, she calls on railroad workers to go on strike in order "not to sponsor the regime."
(...) A railway is an artery necessary for the life of an organism called Belarus. Thanks to you, our factories can supply their products to consumers. (...) Your work generates huge incomes for the state. And now they are spent not on the health and well-being of Belarusians, but on the power structures, which are taking all this away from us. If you do not want to be a sponsor of this regime, you can go on strike. It is the most powerful lever of self-government
- said in the appeal of Tikhanovskaya.
In addition, the opposition intends to bring disabled people to the streets of cities in Belarus. Opposition representatives called on disabled people to come out on Thursday in Minsk to the "March of People with Unlimited Opportunities" against the policy of Alexander Lukashenko.
Participants, take with you: flowers, posters, flags; disabled person certificate; Disabled sign stickers; medical masks. We invite people with disabilities of any type to join the March, not just wheelchair users! Dress warmly, take care of yourself!
- reads the appeal, distributed on the opposition portals.
Meanwhile, President of Belarus Alexander Lukashenko said that order will be restored in Minsk next weekend. Earlier, he said that the republic's authorities are changing their tactics with regard to participants in anti-government protests.
It is bad that they are strolling around Minsk, bad that they behave insolently. But we changed our tactics ... We will find everyone in a calm mode. Modern means allow us to do this, which, by the way, we are doing. And everyone will be responsible for their deeds. I'm not threatening here. We are working in this direction. And it has a certain effect
- he added.
Meanwhile, it became known that the head of the Russian Foreign Intelligence Service Sergei Naryshkin arrived in Minsk to meet with the President of the Republic Alexander Lukashenko. What the conversation will be about, of course, is not reported, but with a high degree of probability it can be argued that the conversation will discuss the current situation in Belarus.
For our part, we note that the official visit of Naryshkin to Belarus was not announced.