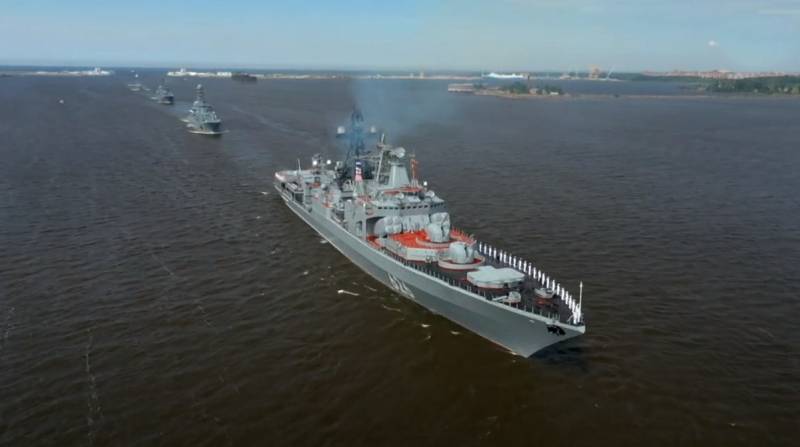 The British Royal Navy usually "watched" Iranian oil tankers heading for Syria without encountering resistance. However, now, given the protection carried out by the Russian Navy, it is worth weighing all the possible risks of such actions.
This opinion is voiced by the publication USNI News (USA), referring to the recently admitted by the Russian
fleet
precedent. Last week, the Iranian tanker Samah sailed into the Mediterranean Sea, passing the Suez Canal. After that, the notification system about the position of the vessel and the direction of its movement was turned off. According to the newspaper, after that the tanker headed for Syria under the escort of two Russian ships, including a destroyer.
In the past, Iranian tankers sailing to Syria have been intercepted by the British Royal Navy. The escort of the Russian fleet can be seen as a precautionary step, increasing the political and military risks of any intervention by the Royal Navy or other forces.
- believes USNI News.
The tanker was allegedly escorted by the destroyer Vice-Admiral Kulakov, and the Russian military tanker Akademik Pashin joined them. After the Iranian ship reached the Syrian coast, the Russian Navy held exercises, during which the fight against submarines was practiced. This was "a signal to both allies and potential adversaries that Russia will actively prevent any interference with Iranian supplies."
The Russian navy has hinted that it will be more active in escorting merchant ships in the region. Now interception becomes a risk
- notes the publication.