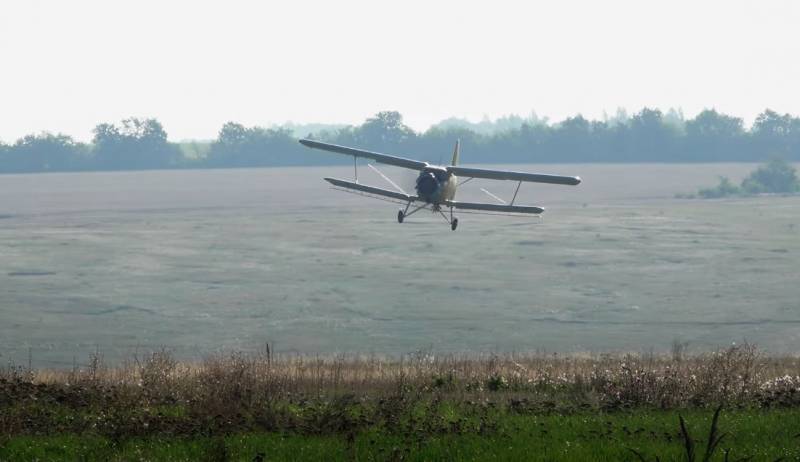 The officially announced statistics that characterize the last stage of the escalation in Nagorno-Karabakh can hardly be called objective, if only for the reason that they are not confirmed by photo and video materials. However, there are other ways to analyze losses.
The Spanish media resource Charly015 tried to independently understand this issue regarding the downed Azerbaijani An-2 aircraft. Were studied two satellite images, which captured the location of this type of machine at the military airfield in Yevlakh.
Even before the new round of confrontation in Karabakh, there were from 59 to 61 aircraft on a permanent basis. So, as of August 26, 61 cars can be counted. However, already on October 3, after a few days of fighting, the number of An-2 decreased to 26 units, that is, decreased by 35 aircraft.
What happened to them? It was October 3, how many are there today?
- ask a question on the resource.
Allegedly, the An-2 was actively used by the Azerbaijani military for reconnaissance purposes - to reveal the combat positions of the troops, first of all, the locations of the air defense systems. According to them, these aircraft, being converted into UAVs, were sacrificed to "clear the way" for much more expensive drones. If we follow this logic, then almost all An-2 of the Azerbaijani troops were shot down by Armenian air defense crews, and today they practically should not have remained. True, there are nuances. The Armenian side previously announced the downed enemy Su-25 attack aircraft, while demonstrating the fall of the An-2 in the frames.
Western experts, analyzing visual data from the South Caucasus, believe that Azerbaijan could objectively lose up to half of the An-2 aircraft that were present at the beginning of a new round of conflict.