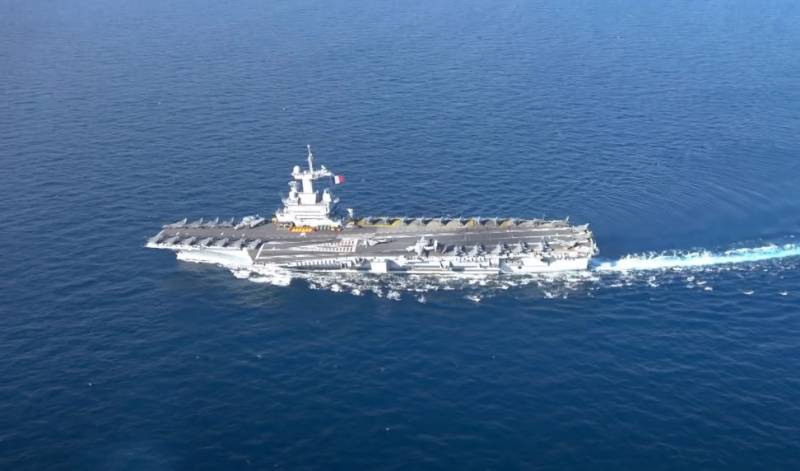 The French leadership made a fundamental decision on the need to build a new aircraft carrier, which should become a platform for placing the aircraft of the future.
This was announced by Defense Minister Florence Parley, finally confirming the intention to launch a program to create a new ship, which was named PANG. According to her, the new aircraft carrier is supposed to be built by 2038 to replace the Charles de Gaulle, which is currently in service.
The project is overseen personally by President Emmanuel Macron. Under his supervision, an industrial group was created, consisting of French companies, which will have to create the main elements of the new ship. Its ranks include the Naval Group (shipyard), Thales (supplier of electronic systems), MBDA (arms manufacturer), Dassault Aviation (responsible for the aircraft wing) and TechnicAtome (nuclear reactor).
Details about the design and characteristics of the aircraft carrier are planned to be made public at the end of this year. Its cost is not yet known. However, it is clear that it will not include the costs of the program to create a new aircraft SCAF (Système Aérien de Combat Futur - combat system
aviation
future). Only for the production of the demonstrator was allocated 3 billion euros. Work on it is being carried out jointly by France, Germany and Spain.
Experts believe that the large dimensions of SCAF (by a third in comparison with the Raphael) will lead to the fact that the aircraft carrier will be larger than the Charles de Gaulle. In this regard, it is expected that its displacement will be 70 thousand tons, length 280 m (instead of 42 thousand tons and 261 m). This will allow the installation of electromagnetic catapults, the takeoff with the support of which, in comparison with steam ones, requires a longer runway.