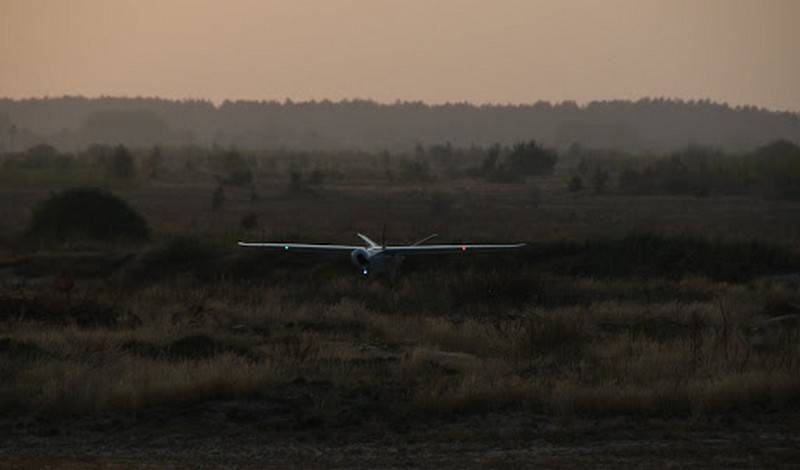 In Ukraine, state tests of the Aist-100 unmanned aerial complex (UAV), intended for reconnaissance, have begun. Reportedly, since 2016, the drone has been approved for trial operation in the Armed Forces of Ukraine.
State tests of the drone are carried out by specialists from the State Research Institute for Testing and Certification of Weapons and Military Equipment in conjunction with representatives of the developer company. Particular attention is paid to the action of the Aist-100 BPAC in the conditions of the enemy's air defense and electronic warfare. Based on the results of the tests, a conclusion will be issued on the adoption of the drone by the Armed Forces of Ukraine.
According to the developer's statement, the Aist-100 BPAC is a Ukrainian multifunctional unmanned aerial vehicle designed for aerial reconnaissance in a complex electronic environment, in the mode of deliberate radio jamming or blocking of satellite navigation systems. The drone can be operated at any time of the day and in any weather.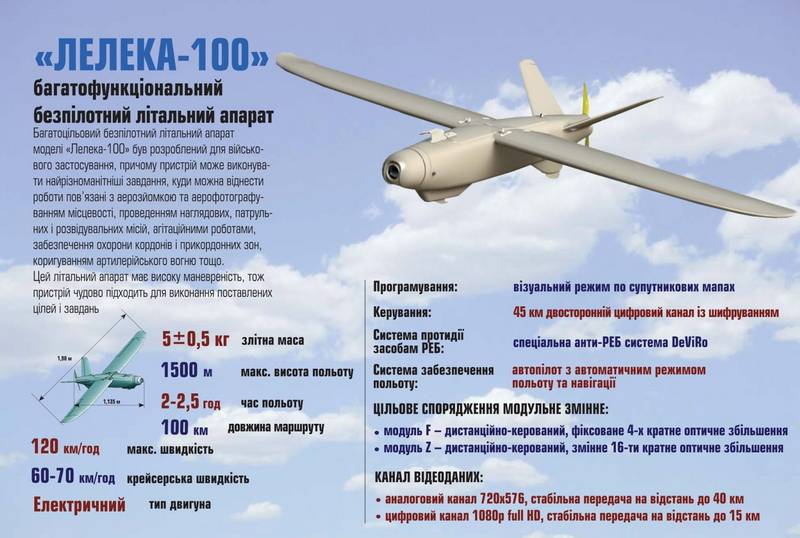 The weight of the drone is 5 kg with a wingspan of 1,58 m. The engine is electric, it allows you to stay in the air for 2 - 2,5 hours. Max. flight ceiling - 1500 meters, range - 100 km, cruising speed - 70 km / h.
Earlier, the complex BPAK "Aist-100" was adopted by the Border Service of Ukraine.