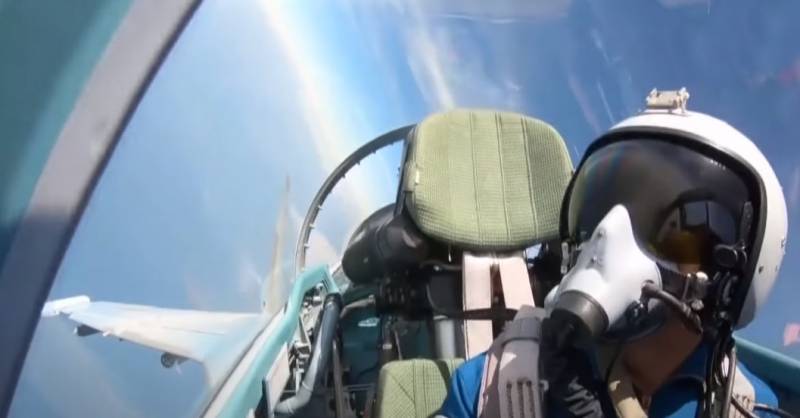 Chinese media is full of headlines about combat readiness
aviation
protect the sovereignty of the country's airspace.
Dangerous convergence
State channel CCTV came out with material that captured the "aggressive" (as "partners" used to say) demeanor of the Chinese pilots. The video shows how the PLA Air Force plane drives away a foreign fighter, trying to keep it out of its operational space, and the distance between them approached tens of meters.
This shows that the PLA is capable of handling situations like this and that there is no room for negotiations on China's sovereignty.
- writes the Global Times.
This is the air force of China. Attention! You are flying in our operating space, which could jeopardize flight safety. Identify yourself immediately
Luo Wei, a Chinese pilot, said to the foreign fighter's crew.
In his words, he constantly flies to escort foreign aircraft, but this time the situation was different, since the fighter flew to the demarcation line of the territorial waters of China.
I immediately made an S-turn to follow. When he realized that it was impossible to shake me off, he flew away
- explained Luo, whose actions the Chinese experts regarded as risky, but effective, since they allowed the pilot to complete the task.
As the Global Times explained, China is not in any negotiations on the issue of sovereignty, and this move shows that the PLA will dare to "take out the sword" if necessary.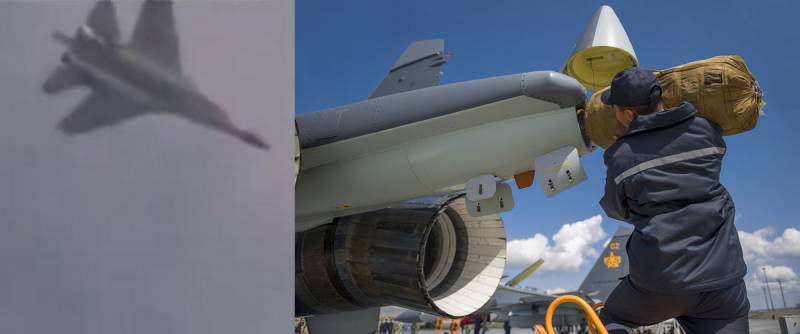 Whose plane was
At the same time, the belonging of the foreign aircraft and its brand were not indicated. However, judging by the footage, the vehicle may be of the Su-30 type, since it has a characteristic "appendix" between the nozzles: a container for a brake parachute is located here. Among the countries bordering on the PRC, it is in service with Russia, India, Kazakhstan, Vietnam, Indonesia and Malaysia.
However, given that the incident took place over the sea (most likely in the Spratly archipelago), this list can be limited to only three states - Vietnam, Malaysia and Indonesia. Since the last two players are showing increased caution in territorial disputes with China, it can be assumed that the plane belonged to the Vietnamese Air Force. All the more so when you consider that the confrontation between Beijing and Hanoi is gradually growing.