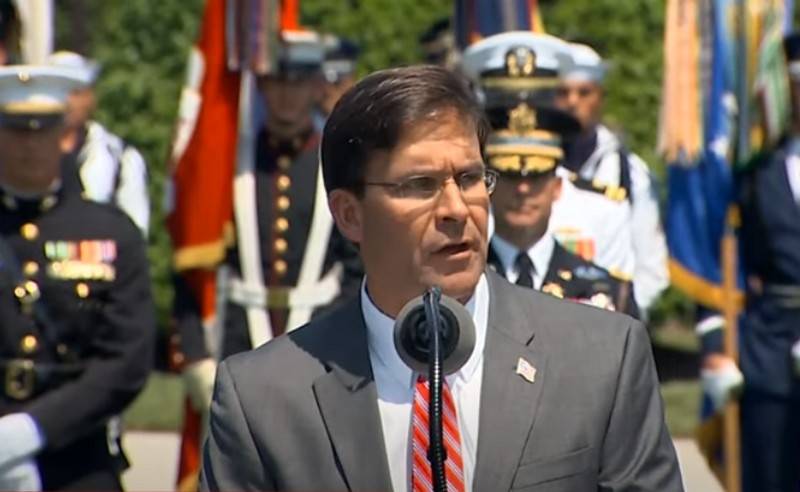 To counter modern threats, including those from Russia and China, all US allies must increase defense spending to 2% of GDP. This was stated by US Secretary of Defense Mark Esper.
The United States demanded that all countries that are allies of the United States, including even non-NATO members, increase their defense spending. According to the head of the Pentagon, US efforts have led to the fact that NATO countries have already increased military spending, but this is not enough.
Speaking at a videoconference organized by the Atlantic Council in Washington, Esper said that amid the coronavirus pandemic, many countries are focusing on domestic issues, but opponents are "not sleeping" and "trying to take advantage of the global crisis." Therefore, it is necessary to increase spending on military needs.
(...) we call on all [NATO] member states to stick to their commitments and invest more in our collective security. It also extends beyond NATO. We expect all of our allies to invest more in defense - at least 2% (...) We also expect them to be ready (...) to deploy [forces] when problems arise. We expect them to stand shoulder to shoulder with the US in countering Chinese misconduct and Russian aggression.
- said Esper, without explaining what kind of "aggression" we are talking about.
The head of the Pentagon has traditionally criticized Russia and China for allegedly interfering in the affairs of other countries, paying particular attention to the modernization of the armed forces of China and Russia, which, in his words, creates "new challenges and threats to the United States."