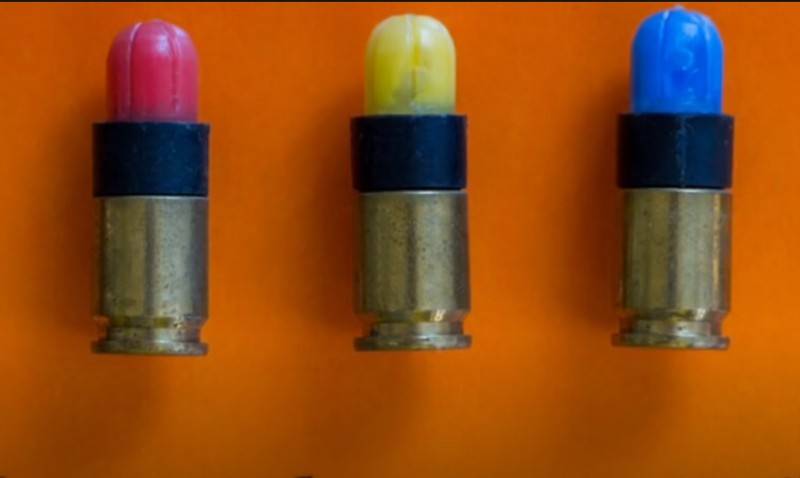 Central Research Institute of Precision Engineering (TsNIITOCHMASH) will develop a new training marker cartridge for a training pistol. Reported by RIA
News
with reference to the press service of the Institute.
The new training cartridge will be unified with the 9 mm Lager combat pistol cartridge and the Canadian Simunition FX marking cartridge. Due to the reduced requirements for specific energy, bullets will not cause serious harm to human health in the presence of mandatory protection of body parts and pain points. When hitting a person, they will leave a trace of paint.
The bullets will contain a red, blue or yellow marking compound, traces of which must be removed with conventional detergents
- explained at the institute.
The new cartridge is intended for the training self-loading marker pistol, which is also being developed at the institute. It will continue the line of pistols developed at TsNIITOCHMASH, the ancestor of which was the 9-mm "Boa". The marker pistol is intended for training security officers, as well as for recreational and competitive shooting.
Note that TsNIITOCHMASH already has experience in creating marker ammunition. The institute specialists have developed and are successfully producing a marker cartridge for Yarygin's pistol.