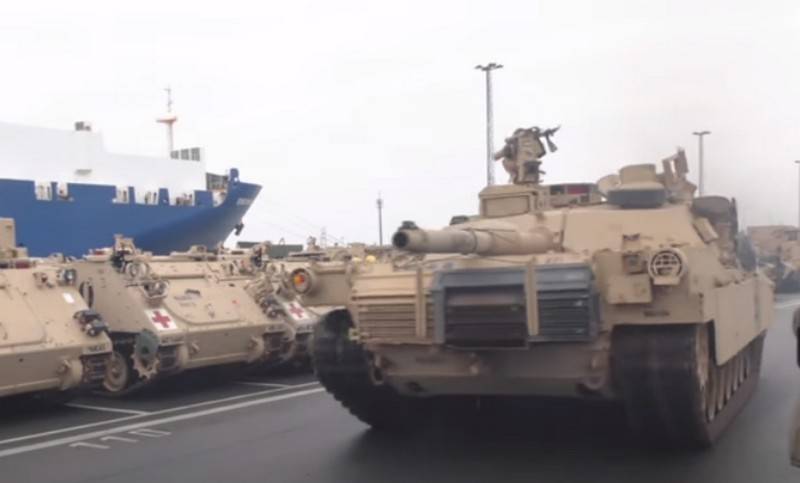 The United States intends to deploy a mechanized brigade near Russian borders not on a rotational basis, but on a permanent basis, such a possibility is being studied. This was stated by the head of the Pentagon Mark Esper.
The US Secretary of Defense came to the conclusion about the possibility of deploying American troops on a permanent basis near the borders of Russia after signing an agreement on defense cooperation with Poland, as well as negotiations with Romania, Bulgaria and the Baltic countries.
After signing a defense cooperation agreement with Poland and my recent meetings with defense ministers from Romania and Bulgaria, as well as messages received from the Baltic states, there is a real opportunity to keep the 2nd Cavalry Brigade at the forefront in some of these countries on an extended basis
- declared Esper.
The head of the Pentagon added that the United States has plans to transfer part of its military personnel as part of the European redeployment to Bulgaria, Romania and the Baltic states. At the same time, the US Department of Defense is interested in the location of the formations withdrawn from Germany as close to the Russian borders as possible.
As the Pentagon spokesman explained, commenting on Esper's statements, the Ministry of Defense is studying the possibility of redeploying the Second Armored Regiment of the US Ground Forces from Germany to another European country closer to the borders of Russia on a permanent basis, but a decision has not yet been made.
The planning process for the proposed steps continues. This includes consultations with our allies and partners in the region, as well as members of Congress.
- he added.
Moscow is closely monitoring the redeployment of American troops in Europe, their possible deployment closer to the Russian borders, and admitting a possible violation by Washington of the fundamental Russia-NATO act. As previously stated in the Ministry of Defense, the strengthening of NATO near the Russian borders will lead to retaliatory actions, up to the termination of all agreements between Russia and NATO. In addition, Russia and Belarus are stepping up their joint exercises "Union Shield" and "Slavic Brotherhood".