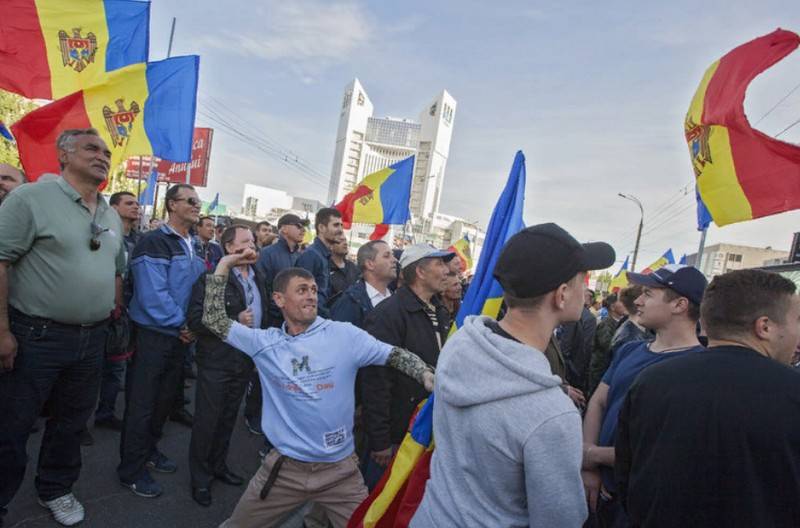 The next country in which the United States is preparing a "color revolution" will be Moldova. According to the Russian Foreign Intelligence Service, Washington is preparing a revolutionary scenario after the country's presidential elections. This was announced by the head of the Foreign Intelligence Service Sergei Naryshkin.
According to the SVR, the United States is preparing a scenario in case the current President of Moldova, Igor Dodon, wins the elections, which does not suit Washington, since he maintains relations with the CIS countries, including constructive relations with Russia.
The United States continues to unceremoniously interfere in the internal affairs of states friendly to Moscow along the Russian border. Rough attempts to influence the post-election situation are being made in Belarus and Kyrgyzstan. (...) the next target is Moldova
- says the press bureau of the SVR.
It has been established that a group of American experts on "color revolutions" is preparing to leave for Moldova on the eve of the vote. The American embassy in the country received instructions on how to work with the Moldovan opposition to organize riots and protests. American diplomats are already convincing the Moldovan security officials not to interfere with possible street protests and "immediately go over to the side of the people."
The US State Department ordered its embassy in Chisinau to set up the opposition in advance to organize mass protests in the event of his (Dodona - approx.) Re-election, demanding the annulment of the voting results
- Naryshkin said.
Fakes about the authorities' plans to resort to election fraud are already being thrown into the country's information space.
The presidential elections in Moldova are scheduled for November 1, with eight candidates running for the post of head of state, including the current president, Igor Dodon.