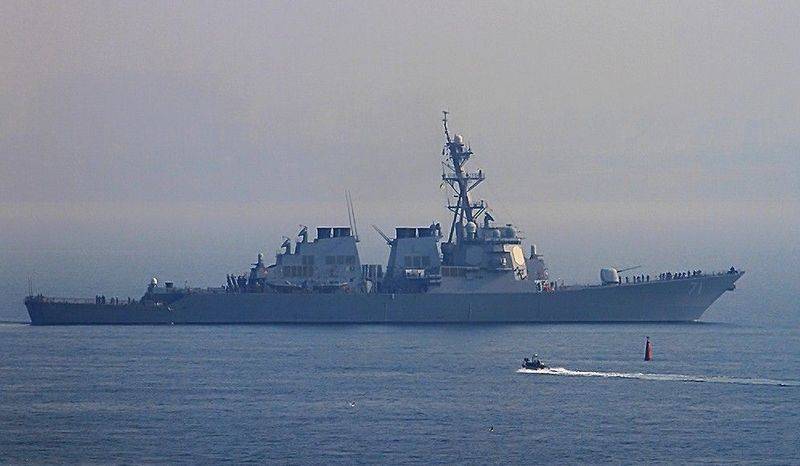 The missile destroyer USS Ross (DDG-71) of the US Navy entered the Barents Sea on Monday. This is reported by the command of the Sixth
fleet
US Navy.
As stated in the message of the Sixth Fleet, the task of the destroyer is to ensure safety and freedom of navigation in the region. The Fleet Command notes that the United States is part of the circle of the Arctic states and, together with its allies, conduct ground, surface and air operations to ensure the security of the region.
The mission in the Barents Sea represents an important milestone, clearly demonstrating our dynamic ability to operate anywhere in the world
- said the commander of the ship John D. John.
It should be noted that this is the third visit of American warships to the Barents Sea. The largest representation of US and NATO ships in the Barents Sea was in early May, when on 4 May a strike group consisting of the American destroyers Porter, Donald Cook, Roosevelt, as well as the Kent frigate of the British Navy entered the sea. The purpose of the "visit" was called a demonstration of "strength, flexibility and commitment to freedom of navigation in Arctic and European waters" and stayed in the water area until May 9.
The National Center for Defense Management of Russia previously stated that all NATO ships, as well as
aviation
Alliance, is taken to be escorted by the forces and means of the Northern Fleet.
Since 2014, the US Navy destroyer Ross has been assigned to the Rota naval base in Spain and is part of the European missile defense system. In addition, the ship is used for patrolling in areas of responsibility of the US 6th Fleet, including the Black Sea.
The destroyer is equipped with two Aegis launchers, a 127 mm AU Mark 45 artillery mount, and two Falanx 20-mm six-barreled anti-aircraft guns (ZAU). It has anti-submarine weapons (RUM-139 ASROC), as well as mine and torpedo weapons - 2x3 324 mm TA Mk. 32 (torpedoes Mk. 46 and Mk. 50). Can carry a ship's helicopter on board.